I am sorry to say, so sorry to all the friends of the FROLICS that IDO SUSHI has closed. I found out this past Saturday, September 7th. I found out in the same way many did, by reading the notice Tora and Jane had posted on Facebook.
The Frolics was about to enter its 4th year. On Labor Day Ido is always closed, so we were off but planning to return on September 9th. I had sent an email Labor Day week with the September schedule. I got a call from Jane stating they would be closed on September 9th, a special event. I did not understand they were closing permanently. On Tuesday September 3rd I stopped by and Tommy was playing. It was a lovely night. I had my favorite salmon skin roll. Tora sang the best ever and I sang Rainbow Connection with a sweet little girl who was there with her sister and parents. They have also been to the Frolics. It is in retrospect perfect that my last performance at IDO was with this child singing Rainbow Connection.
Jane asked if I would be there Saturday. I asked why and she hesitated, just said "come by if you can." So I had this 'cold' and come Saturday I was considering hiding in Brooklyn and then I remembered that something was up at IDO. I checked Facebook and there was the announcement. I still wasn't feeling great and knew I couldn't handle to be there the last singing night, but I did come in to the Village, brought some roses and was able to see the dear wait staff, Nao and Rose, not James, sorry I missed him. Tao suggested I have a shrimp roll. While I was there, either Jane called or Rose called Jane and she asked to speak to me on the phone. She said they had tried to tell me but couldn't. I thanked her and Tora again for all their years of service to the arts community and for the opportunity for all of us.
The staff left me with the impression that they will re-surface somewhere. Let us hope.
So, I apologize to all that this lovely venue has closed and you had no warning but I didn't either however I knew it wouldn't last forever. They were struggling for years to keep the place open and I thank all the Frolic artists and audience for coming out and spending money and help keeping it open for as long as possible. All our love to Jane and Tora and Sunabi!
We , however of the FROLICS, FOLLIESGAIETIESVANITIES and SCANDALS! need a little closure or a new venue. Soooo…I have several possibilities I am exploring and I will let you know ASAP. At the very minimum I will have an event in OCTOBER.I am working on the initial vision of a group participation RICHARD III as the focus of the SHAKESPEARE SOIREE, specifics parts for all, Dolan, Eileen and Judy you get to curse (as only Queen Margaret can!). You will be hearing from me.
I will find a new venue.
Lastly, I know this has been particularly rough for all of us because it brings the reality of losing Jerry. This was the last place many of us experienced dear Jerry on a regular basis. He was a big part of the FROLICS. Again, I am sorry but as Jerry would say and in his tribute, "Let's go on with the Show!"
August on the Singing Circuit….
We had several great events at IDO, the beautiful singer ANNA KIRKLAND was a special guest with Steve McCasland at the piano. I also had the privilege of seeing a playreading of Steve's new play, "The Halls of Importance" featuring Chris Morrison of Marie's Crisis. Steve is a very talented young man. This is the 2nd reading I have heard of his. The first was "Little Wars," a wonderful piece about literary giant Virginia Woolf, Alice B.Toklas and Dorothy Parker, commissioned by Lynn Meadows of the Manhattan Theatre Club. Maggie of Marie's played V. Woolf. Both readings were extremely articulate and thoughtful with great performances by Maggie and Chris.
EDIE STOKES was also a special guest, always with pithy comments and elegant singing style. Matthew Martin Ward was the pianist this evening and he was as always gracious and helpful to all the singers. Matthew, thank you for playing and singing, especially your original tunes through the summer -- we look forward to working with you again!
A special thanks as well as to the great Jim Allen who also brought his friends and his music to the FROLICS! Jim will be with us for the Richard III Shakespeare Soiree.
Again, thank you to all the singers, songwriters, storytellers (Roseanne- also fortune teller!) comediennes (George Cutler, Bob Greenberg- the final performance, little did we know. .."My kingdom for a horse..!" and poets (Mr. Cutler, Cheryl Ellnor) who made the Frolics special!
Special thanks to the artists and audience with us in the dog days of August 2013: Steven Rosen, Stig, Corky, Michael Fairbairn, Eileen Lacy, Judy Gallager, Jane Wilkins, Francis O'Flynn, Chuck Japely, Bill Krakauer, Joan Jaffe, Roseann Sheridan, Michelle Zalkin, Alfredo Wilson, Jefferey Campbell, Dolan, John Phillip, Joan Scafarello and Go!!
I have pictures of you all which we will soon be updated on the website.
UPCOMING FROLICERS ARE HAVING SHOWS:
EDIE STOKES "TIS AUTUMN" AT DON'T TELL MAMA SEPTEMBER 22 AT 7:00
JANE WILKINS "JOY" AT DON'T TELL MAMA SEPTEMBER 25 at 7:00 and SEPTEMBER 29 at 5:00
RESERVATIONS: 212-757-0788
Much love!
July 2013
My summer vacation. I recently had two weeks off. Actually it was not a full two weeks as I forgot I was on vacation and went to my 'day job' at the Brooklyn Hospital. I went to work and my boss said I was on vacation. Of course, I had selected this vaca time but it was six months ago and I have been busy and forgot. Indeed a needed a vacation.

I work as a social worker in palliative care. Actors Equity many years ago paid for my studies in social work. It was an actors re-work program. 20 years ago it was very innovative. AEA worked with NYC's Dept. of unemployment and started a program that would re-train actors to study anything but theatre as there were so many unemployed actors. The program was based on an unemployment program for displaced housewives who lost their spouse and needed to be trained to enter the work world. This was called the Actors Work Program to re-train actors in any field but acting. What union does this?! It was initiated in honor of Natalie Priest a mover and shaker in all theatrical unions and one of the first actors in the golden age of television, a friend of mine who directed my plays and supported my avante garde theatre.
There is so much more to say here but skip to my present job at The Brooklyn Hospital Center and my vacation. This has been what I have done whenever I can. I went to the theatre, dance class and auditions. I also went to a memorial in South Hampton with the Barry Harris chorus. I had a dinner with a good friend. I did a major home improvement project. I also had a great date with my husband and we danced to the wee hours on Saturday night.
However, at times the vacation has been a somewhat lonely and existential experience. I thought about writing an essay called "The Secret Life of Bronwyn Rucker". Why would I put myself through the torture of auditioning.. a process to which I have never been successful? Am a masochistic? Am I comfortable in failure? And then dance classes…so upsetting the extra 20 pounds – having to face myself.
But first I want to focus on my theatre experience. I saw Jersey Boys, Pippin, Kinky Boots and Rags. Pippin was the first Broadway show I ever saw. I was 19, graduated high school and planning to work the summer at the New Jersey Shakespeare Festival. My father's cousin's husband took to Pippin, so I thought I should see it again as I having been having a sort of epiphany re the theatre and me.
The reason for these explorations most likely were inspired by the death of Jerry Scott, my pianist and musical director for over 10 years. Jerry's death and my ill-fated attempt to play a DVD of Jerry singing "There's No Business Like Show Business" at the Frolics. However the copy of the DVD from the Joe Franklin show did not copy well. It was frustrating to watch. The performance was broken up as sometimes happens when disc don't translate on different machines. It was playing perfectly at home and the performance of Jerry singing all three verses of the song was extraordinary. It was 1990 and he looked good. He played and sang. The rhythm was out of time. The style was very Jerry, very elegant. It inspired me. So I decided to learn it myself and I have and it has somehow has re-inspired my devotion to the theatre and pulled me out of the dumps that I didn't really know was there.
Of course, the biggest reason is that I have never given up despite the craziness of the choices I have made and the reality of show business. My identity is as an artist, mostly performing and yet indeed that is also part of the problem as I am diversified in my art: sing, dance, act, write and paint. However the area that I chose to commercialize is performance. I am a theatre artist and have struggled throughout my life to integrate theatre in my work. Hence even today the improvised scripts that I have developed in the physician education program designed to help residents give bad news to patients and families. Prior to this I worked in shelters with homeless and teens and kids and families developing many scripts on gangs, teen dating and family violence and the homeless condition. I am proud of this work but it has pushed me further and further to the left of left and into a non- traditional life in the theatre.
With my vacation time I decided to re-acquaint myself with the process, to keep the hope alive. A lot happened. I did not do well which was usual. The first audition called for two contrasting monologues- one Shakespeare and one contemporary. It was for the Pearl Theatre Company. I performed what I called my angry woman monologue: Martha, from "Who's Afraid of Virginia Wolfe?" ….the "snap it baby mono" and Constance from King John, the cursing and screaming Constance when her son has been taken prisoner. This was okay, a little intense but I think it went well, not great but well. At the end the director said "thank you…thank you very much emphasizing the "very much", which I took as a good sign.
An actor while waiting said I looked like Julie Harris and asked if I had ever been told that before, a younger Julie etc….but certainly since my 20's I have heard that. This I considered a good sign. He was the most cheerful outgoing person that day and obviously active on the circuit. He is somewhere around my age and was chatting to another actor that he had recently met on an audition. After a couple minutes the other actor excused himself saying he had to concentrate on his monologue. My Julie Harris friend, smiled and said "no one wants to play … you know how that is?"
It has been a year since my last audition….sounds like confession….maybe that's what this is…. In truth my friend the priest the chaplain at work encouraged me to
This was a very stormy and surprisingly cold late May Day. All actors assembled in the lobby of the theatre were in that strange pre-audition zombie like state silently and sometimes not so silently going over their inner monologues. Some faces very animated as they talked in corners to imaginary people. One absolutely no body fat young women went through her yoga-actor warm-up routine as if she were the center of the universe. I felt wilted tried to focus on breathing and talked briefly to my Julie Harris friend.
The next audition I went to was a monologue at Actors Equity. I believe this was for something at Lincoln Center. This was my first audition at the new center which is very nice. People are always so pleasant. This I thought would be easy as I was to do my favorite monologue from the Madwoman of Chaillot, but I went into the room and my will was low and I actually stuttered and it did not go well at Call. Perhaps, I was overconfident which is odd because I don't ever think that about myself but I did not give it the energy again "the will" that it needed. At the end I was embarrassed and left the room quickly with a muttered thank you. This also I realize is a mistake. When a mistake is made in an audition, extra grace and good humor is needed, an openness always in leaving and entering. It is all part of auditioning. I failed on this.
The third audition was for one of the theatres on theatre row. This time I prepared two pieces, a song "I'll Get By" as they wanted a legit sound and wanted to try again my Madwoman mono. Before we entered the audition monitor said they were not asking everyone for both pieces. I only sang and they said thank you and I said thank you, disappointed that I didn't get to perform the monologue and once again I think I didn't show the grace upon exit that I needed.
Don't get me wrong, I am not rude. I am never rude, but I get that embarrassed feeling because I feel like I failed. This is my problem with auditions, despite the fact that it has been awhile that I have put myself through this, cumulative through the years one would think to develop better skill. Oh well. The only skill I have developed is perhaps I pick myself up a little faster. Although considering the great periods I go through not auditioning it sounds as if I contradict myself. What concerns me is that perhaps there is comfort in failure…if you do something wrong enough long enough it feels right…to quote Luigi…more on this later.
June 12
I arrived at the Ripley Grier studio at 8:15. The line for audition appointments is 30 deep. The appointments are given at 9:00. The audition begins at 10:00. It is a beautiful day unlike a week ago when I came here for an audition. That day was stormy. It was for a Broadway revival of Glass Menagerie and I wanted to read for the part of Amanda Wingfield. I was sixth in line then. We waited outside the building in relentless rain until they let us in. Then another hour in line and then the self important equity monitor arrived and announced that gold cards were needed. The gold equity card is the new card for June which I had paid for but had not arrived in the mail. I had forgotten it was June already and I had no time to go to equity to get a receipt so I left. Very frustrating. I had forgotten how much time I waste in the audition process. I arrived at work.
I do remember while standing in line a young actress saying her goal was to present herself to the casting director and to do that well and that she has found that one can't take this business too seriously or you will lose yourself. Good thought.
Today the audition is for the Roundabout Theatre Company. They also will be providing sides (scene selections) for the actors to read. There is a part for a 60+ woman to read, so I am here with the same group of older woman I saw in the line last week for Amanda Wingfield. Most of the group are young. This business is a young people's business. Although I am advised that now perhaps is the time I will succeed as there are fewer older people around.
Although I am the correct age, I am not sure I look old enough not in comparison to my colleagues in line. Of course, I could be fooling myself.
A young man to my left is studiously reading an ancient text of the Tempest. I would cast him as Ariel, the fairy like magical spirit. Actually I think that might be a part I should take a look at…then again Helen Mirren played Prospero in the movie, maybe I should study him.
On my right another young man sits stretched on floor reading a trade publication, an article entitled "Tricks of the Trade". I look up and see the line has now filled the entire studio encircling itself in a lopsided concentric circle next it will be out the door. The actors wear mostly sneakers and casual street attire and carry many bags, myself included. When the audition happens the dresses and the high heels and the curling irons appear and they transform themselves.
Today I have a gold card as I took time off work yesterday to go to equity to obtain a temporary. I called work and said I would be late. My worry today is how late as I am 30 in line and may not be in the first group which is what I need.
Another older lady has appeared. She is talking to the same lady who was here last week, who is smiling and chatty taking on a mother-like air with the young actress who is at her side, the same young lady who was with her last week. They are 4rth and 5th in line and they are dressed the same as last week.
They are looking for actresses in their 40's which on stage is possible but is a stretch for me yet comparably I just might not look old enough for the 60+ mother advertised for this audition. Everyone in the theatre lies about their age and this can be a problem.
So, my appointment luckily is 10:30 which means if I am lucky I can get to work at 11:30. I left went to Dwayne Reade – picked up black eyeliner came back. The sides are attached to the wall and I have learned a new thing. Now, everyone takes pictures with their phone and goes back to their seats to read and prepare the scenes. I did too. I also learned that all I had to do last week was call equity and have them email a receipt and show that to the monitor and I could have auditioned. Instead I got mad at myself for screwing up did not open my mouth and ask questions and explain myself and I left feeling as if I failed.
I hate this about myself. I am so quickly thrown back into my shy young low self-esteem self that I use to be. That's what I meant earlier about perhaps being comfortable in failure or also that I have not developed a newer wiser persona in these new audition endeavors. I need to.
The audition went well, they smiled, said "well done". Two young people, male and female sat down stage left in front of black music stands. They were the readers. The auditioner sat at the table center. I was playing the part of the mother, the actress at the music stand my mother. It was stereotypical women's part – the mother telling the daughter to marry for money not love. How I hate most of the roles there are for women. This why years ago I started writing my own stuff, beginning the left of left work of my avante garde years…I may be back…to be continued.
July 7
Vacation over by a few weeks. I am back to work. I sit in Julius this day, so happy to be here. The disco beat of "I think I'm losing my mind" plays overhead. The smell of fried chicken fill the air. I sit in terrific light at one of the back tables, sipping my wine and once again writing on this little notepad that seems to flip out occasionally if my fingers linger with my thoughts.
This weekend I have had a few more days off.
Reflecting. Matt and I had the 2nd reading of "Storage" at Greenwich House. Well attended and pretty well received, although mostly Matt's friends. Although the people who were there that did not seem to know either of us, were very positive and excited. Some of the others either thought there were not enough jokes or too many. I was none the less encouraged. It is more sensitive than I thought it would be as it is my "stuff" in this unit. For Mark, it is a revelation about himself, for me too yet am older and god knows, hope I have learned to protect myself better. I do not in any way want to put Mark in a precarious position. It is tricky.
I think at the very least we have created a good venue for an older straight woman and a younger gay man. It could even have a 2nd Act but I don't think either one of us want to go there yet. Yet the 2nd act has a happy ending.
The frolics continue. Heather Curran was our special guest a few weeks back. She was wonderful and brought many talented folk with her.
God Bless our regulars who continue to come and support: Judy Gallager, Francis O'Flynn, Roseanne Sheridan, Eileen Lacey, Gilbert Weiss, Michael Beau, Joe Dolan, John Phillip and others. It is gentle artistic crowd and with the support of Jane and Tora Yi we continue. Mathew Martin Ward is our main pianist supported by Jim Allen for the Shakespeare Soiree, Steve Carl McClassland and others from time to time.
And so a as I close this entry this 4th of July weekend. I hear the glorious vocals of yma sumac and then the 5th dimension…down by the river….I am blessed to be me…and have the opportunities I do ….LIFE IS GOOD.!
APRIL 9, 2013

JERRY SCOTT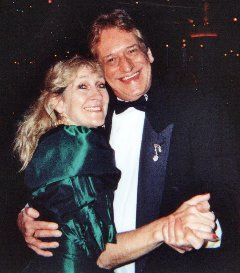 Jerry Scott died this past Thursday April 4 at 1:00 a.m. I hear he went peacefully. He was at Calvary Hospital in the Bronx. I saw him two days earlier. I had a hand-drawn card that friends of his from the Village such as Johnny Poole, Richard Bell, Mohan and Tree had signed as well as many of us from the Frolics. I called his sister the morning on Tuesday. I said I had a card I would drop off. My intent was to leave it at the nursing station, but I wanted her to know, just in case they wanted to see me as the previous week I had left my hospital professional card saying I was a palliative care social worker. I was hoping I could help. She told me he had been moved on Monday to Calvary Hospital. She said she and Jerry did not know he was going to be moved until that Monday and it had been a very bad day for them. At least I no longer had to worry about palliative care.
I work in a hospital and know how often there is poor communication in discharge planning but certainly no one is moved to a hospice unless there is patient and/or family agreement. I suspect it may have been mentioned that they would seek palliative or hospice care if chemo was discontinued. Perhaps in the shock and denial that I believe Jerry and his sister may have been experiencing, this was not understood.
Jerry had been in the hospital for 5 weeks. At first I was told it would be a week. It was an asthma attack and then I was told the next Saturday – oh no, I would have to book a replacement the next Monday. Then I was told for at least a month Jerry would be out.
I called his gatekeeper (GK) and asked if his cancer had come back as I know asthma is not enough to keep someone in the hospital two weeks. Yes, it was pancreatic cancer. There were several other phone calls of which I was told Jerry was doing well with chemo and to pay attention to his Facebook for updates. I was also told that he wasn't taking visitors, so I respected his wishes up until the last two weeks.
I know pancreatic cancer is fast moving. This was a return of the throat cancer of a few years back, so I suspect it is metastatic and the chemo is a long shot to reduce growth – maybe reduce pain; that chemo at this point is not curative. However no one is saying anything. I am concerned that Jerry be informed of palliative options, comfort care measures that involve symptom and pain management. An artist such as Jerry may live longer if kept comfortable and able to play his music. Chemotherapy robs people of quality of life on the slim chance that it "might" work. Often it doesn't. I heard one oncologist say it doesn't really buy that much time, maybe a week or two. The problem is quality of life is often destroyed as chemo makes a person so sick. Sometimes chemo shortens a life span whereas palliative care attends to the emotional and spiritual and may prolong life. This had been my concern with regard to Jerry. I also discussed with my friend John Phillip as well as the Reverend O'Leary, the chaplain at the hospital, my concerns and was encouraged by both to go see Jerry and attempt to discuss palliative care options.
I finally decide I have to try to see Jerry as GK won't tell me anything. Tuesday a week ago, April 2, I went to NY Hospital. I asked a nurse to give Jerry a note asking if it was ok for me to visit. He said ok. I was there less than 5 minutes. He was happy to see me. I gave him flowers and cookies, a card and my business card from the hospital and a kiss. Later that evening his sister called and said that Jerry asked that she call and thank me for the visit.
Later that week, I heard his chemo was stopped and GK and his sister were upset. That weekend I got our handmade card signed and delivered it the following Tuesday. This time I let his sister know I was coming. When I found out he was at Calvary, I no longer had to worry about palliative care. Yet I knew time was short. After a long day at the hospital where all I do is talk to patients and families who are dying and a 45 minute subway ride and a cab ride I arrive at Calvary. I had never been there before. I was walking to the nurse's station but passed the room. Jerry was there with a woman at the edge of the bed in a white coat talking and his sister at his side. I was there less than 30 seconds. I gave him the card and a kiss. I am so glad I did. It was signed by dear friends who have known Jerry for 49 years and 40 years and all of us at the Frolics. Two days later he died. At least he knew he was in our thoughts.
I have received horribly nasty, vitriolic messages from the GK on Facebook and on my work phone, saying I was disrespectful by going to see him. We are all adults. It is my responsibility. I only wish I had done it sooner.
Jerry Scott has been my musical director for many years. He played my birthday and Christmas shows and my speakeasy cabaret shows. This work is recorded in the Speakeasy CD with Joe Franklin and Saadi Zain. I am forever grateful to have Jerry recorded.
I met Jerry in 2000. The past three years he has played weekly for us at the Frolics and prior to that Barbara Mundy and ran another open mic at Rita Mae's for a couple of years until it closed. I have connected many people to Jerry who have become his students through the years. I also got him a regular gig at the senior homeless drop-in center where I worked. I am very proud that he acted in the plays I had written depicting the homeless crisis. The first was a play written as a tribute to the homeless in lower Manhattan who lived in a drop-in center on Beaver street, the only place not evacuated after the crisis, as the mentally ill and fragile homeless had nowhere to go. We performed this at Rose's Turn in 2005 on 9/11. The second was based on my work at the drop-in for seniors addressing the housing crisis. The script was juxtaposed with text from King Lear. Jerry was wonderful in both, a consummate professional whose strength and elegance in playing was mirrored in his King Lear.
This GK has never come to any of these shows. He is restricted to his East Side world of Jerry Scott, which I also frequented for many years supporting his various gigs there. I am not just a fan of Jerry. I have employed Jerry again and again. There was a period of time, the past three years, when the Frolics was the only job Jerry had and we paid him more, Tora and Jane and I. More importantly, Jerry has been a dear friend and teacher.
The mean-spirited messages I have received are not to the honor of Jerry. He would disapprove. In time of death some people try to control the uncontrollable. So, I realize this is part of the psycho dynamic of the GK and others. However, none of us can control friendships and life, death and love. I don't believe in rating love and friendship.
It is very difficult preparing my music for Monday as so much of it has Jerry's notes on. I know I am not alone in this. There are many of us out there who have Jerry's handwritten chords and notes on our music. He was also the keeper of all the music books. We will miss that perfect record of our shows.
Jerry was the first teacher who really believed in my singing. Oh, he often was very annoyed with me if I didn't sing "in one voice." I will honor his training and his belief.
This past Monday April 8 was difficult for all of us. It was the first time for the Frolics after his death. It is hard to grasp that he is gone. Francis O'Flynn singing "I'll be Seeing You" broke our hearts. John Phillip, Joe Dolan, J. Michael Reeds, Marc McBarron Kessler, Edie Stokes, Roseanne Sheridan, Alfredo Wilson, Michael Fairbairn, Tina Lindsay, Kaye Flagg, Judy Gallagher, Eileen Lacy and Go Mahan were present. They came to support each other in our grief and to celebrate a great elegant artist and friend. Our official tribute will be April 29 with Jim Allen at the piano. Of course throughout the month and whenever his spirit moves us we will offer our tribute to dear Jerry "....Let's Go On With The Show!"
FEBRUARY 25, 2013
The Shakespeare Soiree with Jim Allen at the Piano
The highlight for me was dear Francis O'Flynn playing Portia and Jim Allen as Brutus. Francis was prepared. For Jim it was a cold reading. She made him stand up and wear shawl as it was cold outside (in the pretend world of ancient Greece). It was very sweet how Francis and Jim bonded throughout the evening due to this scene. Jim said he never really stood that long anymore but it was great to see him up from the piano. It was truly a lesson in 'acting is reacting'. They both were great but Jim Allen fans would have been amazed.

Tatianna Bookbinder was our waitron this evening and she as well connected with Jim's show business personality, playing Adelaide and Sarah from Guys and Dolls. She also sang "Speak Low", the Ogden Nash-Kurt Weill number inspired by Don Carlo's comment to Beatrice…"Speak low when you speak love..."
Jim Allen was very well received by all the regulars: a small but mighty group – Jane Wilkins and Bill Tripician, once again Beatrice and Benedict from Much Ado About Nothing. I love their thoughtful, intelligent and very entertaining work.
Myself…I sang "Hello Young Lovers" which was not as focused as I wanted it to be but I did better on "With One Look," Norma Desmond from Sunset Boulevard.
It is challenging for me hosting this event as I want everyone to be happy and I want to be GREAT in my own work, yet I am distracted. For example, I totally went up on Richard III monologue "The Lights burn Bright Blue" juxtaposed with Mary Poppin's " Go Fly a Kite." Yes, I know it is a stretch, but I know it can work. Later I related Norma Desmond to Richard III . That worked!
We were all a little worried about Jerry. Apparently an email had gone out earlier Monday stating he was sick, so all our computer savvy people did not show assuming it was cancelled as I had already sent a blast on Sunday stating that he was playing. The only people who showed up were the ones who didn't have access to email.
However, I had found Jim Allen and we continued grandly, even Tora Yi sang. Eileen Lacy performed a beautiful Lady Macbeth. Roseanne Sheridan in her inevitable joyful spirit sang and George Cutler held up the spoken word/comedy.
Aileen Savage also was present, preparing for her upcoming gig with a beautiful rendition of "Time Heals Everything."
The quality of the work that I have seen this year so far at the Frolics has been extraordinary. Many people have commented on the talent presented each week. I commend and thank all the artists for attending. We have a good thing going. Let's keep going. Thanks to Jane and Tora for providing an artistic space.
OTHER SPECIAL EVENTS THIS FEBRUARY ON THE SINGING CIRCUIT…!
Jane and Tora's daughter performed on the February 23rd at the Edison Ballroom. It was a Korean New Year's Festival "Jeongwol Daeboreum Festival." Sunabi Yi plays the Gayageum, a korean classical instrument that is a 12 string zither. She performed with her teacher of 7 years and one other. She was the youngest player (14 years old - wow!) in the festival which celebrated Korean Arts. She is so terrific and her parents are extraordinary for challenging and cherishing her development in the arts.
John Phillip directed Camille (Charles Ludlum's) at Café Mezcal. Steve Hayes was Camille and I his understudy which was a flattering and funny idea but I am happy the run is over and I did not have to go on as the woman playing a man who is playing a woman. Again, I was flattered! The show was great. Steve was fabulous as well as Frolic regulars Marc McBarron and Barbara Mundy and the great John Phillip. Now maybe we will see them again at the Frolics. Congratulations on a great successful run!
FEBRUARY 13, 2013
PRESIDENT'S DAY
This Monday was particularly wonderful for me as a young man I knew as a teenager showed up and read his poetry. He thanked me for helping him and his dad. I worked with young people through my then not-for-profit company, Meltdown Performing Arts. This small organization survived almost 20 years. It was my heart's blood. I co-founded it with Rick Russo. First it was an experimental music theatre organization then, as my social work evolved it became what we called a "social service arts organization." We utilized art and most particularly theatre to address social issues. I worked with families, teens, children and the homeless over the years creating programs that addressed teen and family violence and housing and homelessness. I met Rich Farran in my very first program for "at risk" youth in Park Slope, Brooklyn.
This Monday this young man said "Bronwyn, I knew you from the LOFT." Indeed we are talking 30 years prior. Now he was here with his young pregnant wife. They were having their third child.
The LOFT was The Leadership Organization For Teens, a youth organization of Good Shepherd Services that I approached in 1984 to run a volunteer theatre program for teens. This program was the beginning of Meltdown Performing Arts.
Now 30 years later a young person thanks me for talking with him back then, and because of the magic of Facebook is here at the Frolics at Ido Sushi. How great is that!! He also, with a little coaxing, recited his poetry which was beautifully intense and modern. OK, it was rap poetry. I was so honored he remembered me and found me and came with his beautiful spouse to perform.
Also that night Rick Crom, actor of Broadway's Urine Town and writer of Newsicle performed. I have known Rick for years. I met him one night at Marie's with Jim Allen. It was wonderful to have him there. One just never knows.
FEBRUARY 11, 2013
This was the night Jane Wilkins and Bill Tripician were our Special Guests. They performed duets and wonderful solos – all thematically connected. They began with "A Lot of Living" then with a few 'very rehearsed' arguments continued with "How Could You Believe Me When I Said I Loved You When You Know I've Been a Liar All My Life." Wonderful stuff! They closed with "Come Back To Me," "My Friend" and a touching encore, "It Depends On You."
Again I will say, their art is thoughtful, delightful and raises the bar for all of the Frolics!
Extra Special Bonus: Alfredo Wilson sang!!! And the great Tora Yi!!!
FEBRUARY 4, 2013
Michael Fairbairn was our special guest! I have known Michael on the Singing Circuit for over 10 years now. Every time I see him he is better than the last. He closed with my favorite "Johnny One Note."
Michael is one of the nicest people on the avenue. I love him! As Luigi, my jazz teacher says, at first you are a person then an artist. No one exemplifies this like Michael Fairbairn. Thanks for being my friend dear Michael. Thanks for your art!


JANUARY 28, 2013
The Soiree!!!
Judy danced and Jerry and Dolan did the most remarkable reading of Cassius and Brutus that I've ever seen!
Jane Wilkins and Bill Tripician played not only Beatrice and Benedict but also Portia and Brutus!!
There will be other special guests for our Valentine's Show and I invite you all to keep the party going this February.
Again we are so grateful to Ido Sushi and Jane and Tora for being such patrons of the arts!! Why?! Because they are artists….!!! Have you heard Tora sing? !! Peace and Love.
JANUARY 21, 2013
This evening we celebrated the Inauguration and Martin Luther King Day. I brought a scene that my young people (when I ran a youth group through Meltdown) created to address race relations. The group read the roles of young and older people. One of the lines is "Do you think this country will accept a black president?" This piece was written in the early 90's and was performed at the Brooklyn YWCA and the Morningstar Church in Bushwick, Brooklyn. Our country is far from perfect but certainly progress has been made, and this was a day to celebrate. Selections from Martin Luther King's Dream speech were also read throughout the night.
I ventured forth with a new song for me, "On a Clear Day." I try something new each week. This is a little tricky for me as I am also organizing and trying to keep people happy and it is easy for me to be distracted. Of course, I want to do a good job and the easier choice is to do tried and true material. However, I can still make mistakes on the tried and true if I am not focused.
Tora Yi joined us once more singing. How terrific is this! He has a beautiful voice. He had said he was nervous. I said it is because he cares, and I am always nervous too. Singing at open mics is not easy as, especially for him as for myself, he is working and not able to give a hundred per cent focus, but it is great that he tries. If I waited until things were perfect I would not perform, as for me in the imperfection is the art.
We had several newcomers this evening, Deb Alton, Briana and Tatianna Bookbinder. We also had children in the audience who inspired and Joan Jaffe entertained. Lori and Michael beautifully sang "The Rose." Joseph Mahan once again raised the art bar with "I Remember Sky" from Evening Primrose.
It was a beautiful night. Next week: The Shakespeare Soiree.
JANUARY 14, 2013
What a terrific evening! What a great bunch of talent we had. Zach Dobbins was our special guest but he lost his cell phone at the Strand Bookstore and came only because he had promised, but despite his distress he sang as always beautifully and he looked good too!! Zach was also so generous not singing his 4-6 songs but only 3, as he saw we had a great turnout and indeed we did.
Mahan and Kessler, and Lacy and Dolan, and Jaffe and Phillip all showed their individual magic. Jane Wilkins and Bill Tripician presented touching duets of friendship and love that blended with their solo ballads beautifully. The care of their work was exceptional.
Following my intro…Let yourself go. Body and Soul and Heart and Soul…see I have a theme…that I hope will set the tone…this eve I think it did…the magic worked.
Michael Fairbairn and Rose Rodriguez began the evening. Rose played original songs on the guitar, also of love and loss. Also there was the unique and extraordinary performance by Alfredo , a dancing and a singing besame mucho.
Olga Del and Sylvia Staub joined us for the first time. They sang wonderfully and we hope they return! It was also dear Roseanne Sheridan's Birthday. Her niece Mary was present and sang beautifully, "Over the Rainbow."
The most extremely special guest of all was our Master Chef Tora Yi, who sang for the first time at the Frolics! Tora has a beautifully trained voice and has been very shy about singing. His debut was last week on a Wednesday Opera Night. He was fabulous! It was simply great that he is continuing to sing at the Frolics. He is trying new stuff and we are blessed!! It was really a treat for all of us to hear Tora's voice. Thanks for sharing!
JANUARY 7, 2013
Happy 2013!!! THE FIRST FROLICS!
We returned to IDO SUSHI for the FROLICS FOLLIES GAIETIES VANITIES AND SCANDALS!!! We began slow, with just a couple of regulars. We had dear Johnny Roche and Jeff Campbell, audience support. Two regular singers chattered away as I began with "Surrey with the Fringe On Top" and "High Hopes." We are not Birdland, and I hate shisshing people but I wanted to, as there was a small house. The non-singers were listening.
Soon others -- Francis O'Flynn , the comic George Cutler, Eileen Lacy, Roseanne Sheridan, Marc Q, brought a special song and thought for the New Year. Most were able to sing a third song. I am truly grateful for these wonderful people and artists for showing up and helping this first show of the New Year!
Throughout the evening I took pictures (to give focus) and hosted and made introductions. We had new people join us from France and Delaware. This is the great thing about an open New York venue. You never know who will show up. Bebe Neuwirth was there Saturday. Between 8 and 9, I try to get people to sing again. Of course, some customers are going to get up and go, and goodbyes are said and sometimes the goodbyes are very disrupting to other singers. Of course, it is going to happen and as I said we are not Birdland, but I put it out there for the regulars to be mindful and help focus if you can. Regular IDO customers are going to come in and order food and may talk full voice. No problem. It is a business and that is the priority.
Every now and then, there is a singer that truly inspires me to continue singing – not that I ever thought of stopping really, but there are moments when one is less inspired. Joseph Mahan is my Van Gogh of performance art. He makes me want to sing. His performances are poetic, he dances and sings. His voice is beautifully gentle and mesmerizing. I am thrilled that he is finding the Frolics a happy, welcoming place. And the beauty of our regulars, Francis O'Flynn's heartfelt sweetness and the grace of Eileen Lacy, also endearing stor telling and songs of Roseanne Sheridan and the poetic genius of Marc McBarron Kessler.
A quick mention of the end of the year. 2012! WOW. What a nut I have been – since November, 5 cabaret shows plus the Monday Frolics! This is what happens when one says "yes". Ah, but I don't regret a thing, particularly working with wonderful composers , all former and present musical directors, and singing their songs helping me re-define myself. They are Marc McBarron Kessler, A. Michael Tilford, Woody Regan and Mischa Kischkum. All are very dear to me. I am very blessed that I have such friends who are so talented that make up the many colored coat of my life! A. Michael who wrote the title song -- the prolific Marc who is my poet and supports us at the Frolics weekly with his songs. "You are a star" indeed! Marc recently came into his own with his cabaret with J. Michael Reeds, also a Frolics regular). Both these two I met in the village. Then there is the great Woody Regan who, for over 30 years, has worked with me in the village. We wrote many songs together, a deep organic process that evolved from the early performance art of "Subway Named Desire" to the pop opera "The Radon Daughters." It was beyond fabulous to rediscover this material with Woody!

Then there was Mischa Kischkum, my present music director, who gave me the opportunity after all these years to play Blanche Dubois. How great was that?! Mischa wrote a beautiful ballad for Blanche coming out of the Mitch and Blanche introduction scene. Blanche has always been a deeply identified character. In The Subway Named Desire I play the Stanley, Stella and Blanche sides of myself in my early revolution.
This new revolution was much fun!
Special thanks also for Marc for being my musical director for my Christmas show. My annual event was sandwiched between the four In the Village shows. Marc's gentleness and tender playing, particularly on Stardust were why I chose him to play this year's show. Thanks. More importantly I want to thank all of you who came and supported these shows. Thank you!

NOVEMBER 30, 2012
Today is the final performance of IN THE VILLAGE at Don't Tell Mama. The show debut was November 10th at the Duplex. I was honored to have A. Michael Tilford, Marc McBarron Kessler, Woody Regan and Mischa Kischkum play for me as I sang their song.
The content of the show overlapped between the old and the new for me and the development of my life and art in the Village. "I always breathe easier in the village." The title song "In the Village" was written by A. Michael Tilford. I also sang his beautiful "Lullaby." Marc McBarron who has been a regular at the Frolics at Ido Sushi sang with me on "You are a Star" and let me sing his beautiful memorial, "Home." Woody Regan and I recreated some of the original Subway and Radon Daughter material developed some 30 years ago. What a great treat and so much fun. My dear Mischa gave me the opportunity to play Blanche Dubois finally, after all these years. We played Mitch and Blanche which blended perfectly into "As You Pictured It," a song Misch wrote for Blanche Dubois. I also sang his beautiful Thanksgiving song, "Memories to Make." Mischa sang "clear is the thing you must do" and continuing the work ethos we had "One of a Team" joined by Marc, Woody and A. Michael in a goofy dance, winding up with the faux spirituality of "What if Today." The show closed with a reprise of "In the Village" which A. Michael sang with me while Mischa played. It was indeed quite a privilege to have all these great artists with me and great fun!
The next show was the 28th and A. Michael is off directing and opening his kids in a show upstate but I still had Marc and Woody and Mischa! It is wonderful to do a show of original songs and it is more wonderful to be joined on stage by the artists. As the years go by I find myself re-committing myself to the process and the art. It is easier as we collect around ourselves artists of similar values and sensibilities like a many colored coat to warm our collective soul.
It is with a profound sadness that I mark the death of John Newton Reeds who died Wednesday, November 28. J.Michael's Dad, who has been a part of the Frolics for many years now. He was a recipient of the Blankenship Award for his artistry and contribution to our community. John was in his eighties and would take the subway downtown all by himself carrying his books of poetry and prose. It was quite extraordinary to have John Newton read to us from E. E. Cummings and Shakespeare. Indeed, he was quite the Shakespearean actor; had performed on Broadway and in many Shakespeare Festivals throughout the country. He performed with us when I took the Frolics uptown to Don't Tell Mama. "Anything you want," he would say, "thanks for having me." I asked him to read "Casey at the Bat" and "If" by Rudyard Kipling as they were my Dad's favorite. In a way he was a dad to all us and will be greatly missed.
Oh yes…and John Newton also read Richard the III at the Uptown Frolics. I'm so glad we taped those shows. He and his dear Johny (J. Michael Reeds) also joined me on stage in our traditional group sing "We All Live in a Yellow Submarine." My deepest condolences go to J. Michael and his family. We all loved John Newton Reeds!

SEPTEMBER 22, 2012
We have had some truly extraordinary sessions at the Frolics the last couple of weeks! This is the third year of the FROLICSFOLLIESGAIETIES VANITIES AND SCANDALS!!! We are celebrating the entire month and as always we give special thanks to Jane and Tora Yi for providing a welcoming home!
On September 10th dear Kaye Flagg was our special guest and she performed her magic with storytelling and singing and magic circles. It was particularly relevant as this was the eve before the 11th Anniversary of September 11th and a special magic was present. Throughout the evening the artists gathered gave tribute. Gilbert Weiss, Pat Casey, Judy Gallagher, Corky, Cheryl Ellner, Jeff Campbell, Jerry Scott all participated in the reading from my play Survival NYC which was written and performed by myself and others from the community of the John Heuss House (JHH).
JHH which was a drop-in center in lower Manhattan, the only place not evacuated in those awful days. The mentally ill and fragile homeless served were not evacuated because this was their only home and in truth, they were not the likely to be temporarily placed in hotels. I was part of the staff that served.
As the art therapist I culled together clients' writing from our newsletter and through performance the play "Survival NYC" was created. By performing throughout NYC in community centers, the homeless participated in the recovery efforts. It was a great effort and every year I try to find some way to keep their voices alive and remember. JHH has long since closed as other drop-ins in this city are. Hopefully, these fragile homeless are somewhere in the larger shelter system. My thanks to the artists present at the Frolics for participating in the reading of a scene from the play. God Bless America. We will never forget.
The poet Cheryl Ellner deserves special mention as well for her powerful and tough poem "Hate". She is the Poet Laureate of the Frolics and I can always count on a special depth from her work.
We had two wonderful guests that night -- Bob and Lillian, who were so very appreciative of the artistry and the 9/11 Tribute that they paid for everyone! They said they were touched by the tribute and grateful for the welcome everyone gave them. They found all the performers exceptionally talented and said everyone gave their all in every performance. They now feel they have a place to go every Monday. How great was that! Really, this was probably the best affirmation and the nicest thing that has happened in a long time. Thank you Bob and Lillian! We aim to entertain and when strangers like us, it is indeed a tribute.
On September 17th the special guest was A. Michael Tilford, a wonderful performer and songwriter. An equally great performer, Jeff Williams played for him. A. Michael for the first time sang In The Village a song written by him that I have for a number of months been happily singing. It is a great song and I loved his rendition. As A. Michael said, I am trying to make it a Village anthem. It just is. We often close the Frolics with that song. A. Michael sang mostly Broadway tunes which, curiously enough, were my personal theme for the evening. His song from Spit Fire Grill (a musical I didn't know) was great! Jerry Scott loved him, said he has a great presence on stage and should sing more. A. Michael as is Jeff Williams are both regular pianists of Marie's Crisis, however rarely do we have the opportunity to see them sing standing- out from behind the piano! Dear Jeff has a wonderful, soft jazz style and near the close performed Blue Skies, another great Frolics favorite, fabulously!
Other guests that evening included Joe Regan Jr., Alison Gardner, Jane Wilkins, Barbara Stettner, John Phillip, Kaye Flagg, David Prager, Bill Tripician and the marvelous Marc McBarron Kessler. It is wonderful to have such participation!
This Monday September 24th is the Shakespeare Soiree. Please join us. Barbara Mundy is the co-host and Hamlet is the theme in the Willie the ShakeandSpeakBox. The entire canon is welcome! So come forth ye actors, singers, comics, fools and writers…take the challenge and relate your song or monologue to a Shakespearean Character!

JUNE 4 through AUGUST 18, 2012

Every Monday the Frolics have continued… highlights of the past few months with great artist-performers… Special thanks to all our supporters…


On June 4th we had the gracious Eileen Lacy as our special guest and on July 9th we had the fabulous Corky. Also we were joined by the trumpeter Ron Michaels on July 23rd.


On July 14th Marc McBarron Kessler and J. Michael Reeds had their show at Don't Tell Mama. This was a great show debuting Marc's songs and writings as performed by J. Michael as well as Marc.


On August 18th they will return to Don't Tell Mama with a new show, "The Brooklyn Diaries" again featuring Marc's original writings performed by J. Michael. Marc, I believe is our new Dylan. A beautiful poet, singer and songwriter. I love him very much. There is no one nicer. As my dear Luigi has always said … "you cannot be a great artist unless you are first a great person."


I first met Marc at Marie's Crisis in 2004. He was playing the happy hour. He hand-made his business cards and was very sweet and supportive. I would ask him to play his own tunes. One of these, "Home" he wrote when a teenager, for a friend who killed herself. Later that year I sang that same song at my mother's gravesite.


As time goes by, we have overlapped and connected. Marc and J. Michael met at a Shakespeare Soiree and have been a big part of the Frolics. J. Michael is producing a CD of Marc's music, which J. Michael sings.


But Marc is indeed a poet...Mr. Tambourine Man…!


Other great highlights of this summer… Once again singing at the Village Vanguard with the Barry Harris Chorus. Barry had two weeks there and on July 22nd and 29th we joined Barry's trio for the last set. This is always a great honor for me. Fabulous!! Barry's audience was young, old, multi-ethnic and packed. We recently lost a member of the choir and many of us attended a Quaker memorial in New Jersey for Dr. Greg Haggerty. Again, I'm so honored to be part of this group.
Greg sang across the room from me and I didn't know who he was really, other than a member of the chorus. I knew he was sick but I didn't know too much about him. We all learned that Saturday what an amazing person he was and I think we were saddened that we didn't know and yet blessed to have crossed his path.
I've been shy with the folks in the choir and as a quiet legacy to Greg I have decided to not be quite so silent and not just sing when I am there…to take the time to listen and get to know just a little bit more than I have.
This past Monday, Roseann Sheridan was our special guest. She told her Montana stories and sang her songs, joined by Bill Tripician and Chuck Japely for a fabulously harmonious Home On The Range. She was great!
Yesterday, August 18th I saw Marc McBarron Kessler and J. Michael Reeds in their show retitled "The Brooklyn Diaries." It is a coming of age story for dear Marc, love and romance, leaving home and loss. J. Michael Reeds' acting really shown this time, delivering the many levels of sorrow and joy. Marc's music telling the story through his poetry was really quite remarkable. I particularly love "Stifling a Scream", "Before I die" and "You Are a Star." All of his songs are full of art, heart and hope. From the diaries so expertly read by J. Michael my favorite quotes are: "Choosing your amusement in the circle of your life," "When you're poor even a dollar is a doorway," or when dealing with a man in a bar flirting," I felt too dead to die" and finally "the world is obsessed with war and I am at peace with this." Great show! I was honored to be there.
June 9th -- Matt Rydell and I had a first reading of "The Storage Play" at the Greenwich House on Barrow Street. Special Thanks to the great artists who supported us, especially Randy Taylor, Marc Goldsmith, Jim Allen and John Phillip.
June 4th -- At the FROLICS we had the wonderful Eileen Lacy as our special guest. As always she was gracious and lovely and very, very entertaining!
June 1st -- I've been on vacation from my hospital job the past two weeks. One of my favorite things to do is to pretend I'm a tourist and go to a matinee. I've wanted to see "Sister Act" as there are a lot of female parts and I heard it was very joyful. I hesitated in auditioning as they ask for 70's disco which is not part of my repertoire.
I have kept the art active over the years however I don't have broadway credits and the way Broadway is these days, you got to be a sure thing. The young ones who are doing the casting are only looking for a track record. They know little of the trials and tribulations of the 'ole school' avant garde cabaret. Oh, well, I will not close the door, that is for other people. As said, I wanted a joyful happy show for my tourist day. That little girl, Raven-Symone, from the Cosby show and apparently much more that I am not 'hip' too, was the star. She and the entire cast were terrific. I was also pleased to see Jessica Sheridan who I first met as a fellow cast member in Pajama Game at the Equity Library Theatre. I was "Poopsie." She, a great soprano, was new to the city and part of the ensemble (some 20 years ago). Also as part of the ensemble was T. Oliver Reed whom I met on a March Sunday at Marie's with Kenny Green at the keys. As is my tradition in my birthday month to sing this song, Kenny admirably played Jobim's "Waters of March." No one had heard it -- as it is not exactly a show tune – except T. Oliver, who played on his cell the disco version. Wow!
However no one is more of an inspiration than the great Angela Lansbury in "The Best Man"! The play was good and relevant and all performers very strong, but God Bless Angela!
I, of course, also sang about town. Jeff Williams has got to be one of my favorite players. He is a regular player at Marie's and no one has the gentle jazz approach as well as he. It's a shame I didn't know him when I knew Anita O'Day. One of the 'singing circuit' pianists that I introduced accompanied her to Paris on that last tour. At the time I was working in the drop-in for homeless center for senior citizens. I could not go. Anyway, Anita would have loved Jeff and when I do my Anita tribute Jeff will be the perfect pianist. He plays Monday evenings early at Marie's. Lately, he has been playing "Imagination" for me.
Another of my favorites is Jimmy Horan. He also is a regular at Marie's, and has been known about the village for many years. Jimmy is always positive, always supportive to all. He will be performing an evening of his own works on June 14 at the Laurie Beechman at 7:00.
I went to seven Luigi dance classes the past two weeks. I haven't gone to that many classes for a long time. I felt like I was the biggest loser; sweating and struggling hoping to make it through. Once Liza was there, shaking and struggling herself after hip surgery announcing to the class that she felt like this seven years ago when she was recovering from encephalitis, and she made it then and she will make it now.
JIM ALLEN IS BACK AT MARIE'S!!!!! Talk about SURVIVAL! Now, he is controversial but I like many have always held a special, very special warm spot in my HEART for Mr. Allen, for when he is good he is very, very GOOD. For years he volunteered with me at Peter's Place, the drop-in for homeless senior center. He led weekly music groups and the residents sang. It was good for all of us! Jim has been hospitalized the past couple months with surgery that threatened his vocal chords and mobility. Oh, he is not quite the same but he sounded pretty good and I among many was happy to see him this past Thursday, May 31st.

JANUARY 29 through MAY 21, 2012
May 21, Frolics. Joe Dolan was our special guest. He performed brilliantly with William Demaniow at the piano. Heart and Soul…I'm Never Gonna Harm You…Someone To Watch Over Me – he is a great singer. They have yet to set a date for their show, but we look forward to it - hopefully September. We were also entertained by our most loyal players Judy Gallager, J.Michael Reeds, Marc McBarron Kessler. J. Michael and Marc are working as well on a show, June 30th at Don't Tell Mama. John Newton Reeds (J. Michael's Dad) who we haven't seen for a very long time read Shakespearean sonnets. So great to have him participate again!
We were joined as well by guests from the United Nations Department of Peacekeeping Operations. Lieutenant Colonel Hongki Jee of Korea with representatives of Yemen and Bulgaria. Lieutenant Colonel sang several songs and asked that I join him in Help Me Get Through The Night. I faked it.
I must learn this song for next time. The Lieutenant has been at the Frolics before, however I did not know who he was. He also spoke about the Peacekeepers. He said their Department's budget is less than that of the NYPD. In their honor, I sang Red Red Robin, which we use to sing in the car with Daddy – a great example of American positivism. Also in the audience was journalist Linda Ellerbee...and so it goes…! I mean…you never know?!


Jerry Scott with the Lt. Col.
May 20, Sunday.
The day was just too beautiful -- clear and sunny and warm -- to stay in Brooklyn which was my initial intent
so, since I needed a new book, I went to the Village.
After going to the mystery book store on Greenwich I stopped in Julius's fortunately in time for the end of Richard Keats' Memorial Service.
His sister and nephew were still there.
Richard was 90 and still walked five flights to his apartment.
He will forever inspire me and my three flights.
I don't want to move.
I knew him from recent times at the Monster, though not nearly as well as most.
I wasn't even positive who he was until I saw all the pictures of him through the years, beginning as a beautiful young chorus boy to recent times. Yet I had talked with him and he was nice man.
His sister looks just like him.
Apparently he was in many movies and he owned much property in the Village. I had missed the video of his films but I saw the pictures and they brought tears to my eyes as I knew him but didn't know. The past few weeks people have been saying ... "Oh, you'd know him to see him…etc."
And I did.
Truly a Village icon!
Rest in Peace.

Sitting at Julius's with my glass of white wine, with the likes of Tom O'Brien, Michael O'Leary, Michael Dionne and Andrew Resto, Petula Clark sang Downtown and we sang along. I was wearing a summer sun dress that I purchased at the hospital gift shop, aquamarine color. I felt a little self-conscious as it was a summer dress but a nice gentleman upon entry to Julius's said I had a beautiful dress. I felt better. Then I went to the Monster and joined again with another group singing Downtown! (It was not my suggestion – just in the air). My private tribute ended at Marie's with A. Michael Tilford at the piano. For Richard I sang A. Michael's In the Village.

Eileen Lacy and Francis O'Flynn


This May the great performances have continued at the FROLICS. On May 7th Kaye Flagg started us out with a reading of her magical fairy tale and the adventures of Zejorak and Fezelda . We also celebrated the great Scott's birthday (May 8th)!!! Kaye is indeed a singular talent that makes us happy when she ventures forth. She is also known to make great costumes. The seventh of May also brought us once again the comedy of Bill Kozy. He is an actor comic always charming, generous and courageous.
And on May 14th Holy Smokes!!! We had Steven Hayes as Camille in Charles Ludlam's Camille, directed by John Phillip. I played the maid and had so much fun! It was a great night and much thanks goes to John Phillip and Andrew Resto.

Steve Hayes as Camille with Marc McBarron Kessler


I have known Steven since 1979. Steve, Nancy LaMott, Helen Baldasarre, myself all directed by Bruce Hopkins. This was at the original Duplex on Grove Street owned by Rob Hoskins and Erv Raible. That Duplex became Rose's Turn and now is a real estate agency with a giant stone lion in the window! Go figure. Rob and Bruce are part of the angels no longer with us, but they were the beginning of our Cabaret history, before MAC, before cabaret month - all started by Erv Raible.
Other recent highlights include seeing the great Marcos Valle at Birdland (as in disco bossa and Summer Samba – so nice!) and the Beach Boys 50th Reunion at the Beacon. What Fun!
Only the last couple years did Rick and I discover the Beach Boys. I certainly was of the age and the sound is part of my culture. Yet when I was young, summer surf and harmony unfortunately was not relative. Now as I am older and I have learned the story of the Beach Boys and the genius of the fragile heart of the group, Brian Wilson – the only surviving brother, I am truly fascinated by the tragedy and the enormous success of the group and to the power of art to survive.
My very darling composer/singer/performer A. Michael Tilford was the special guest on April 23rd. "In The Village" witches and angels….such a great tune sung this day by Caitlan Murphy typifies our life in the Village. I am learning this one for sure. A. Michael Tilford played for me on my Christmas show a couple years back and introduced to me his lullaby which has become part of my repertoire. "In the Village" is the next. He is gorgeous and wonderfully talented!
Oh yes, incidentally on April 22 the Marie's Crisis performed Whorehouse. A. Michael was the waitress and as I've always said a terrific actor. Kenny Green's choreography – extraordinary! No one else could make Chris Morrison dance. My dear friend Johny Roche and I stood on the line and so completely enjoyed seeing the staff of Marie's perform Best Little Whore House.
Other great April Events:
The End of the Rainbow - Absolutely fabulous performance by Tracy Bennett!!!
Other Desert Cities – Good play written by Jon Robin Baitz. Solid acting however I found the play a little upper class for my taste, however Judith Light was terrific! And I have not always been a fan.
Allison Nussbaum debut cabaret show The Ladies with Ricky Ritzel. Also a new Mac Award winner. A great show! I happened to stop by to see the boys at the bar on April 24th and in came Allison and Ricky. I had never seen Allison so excited in a nervous quiet way…and boy is she skinny …in a beautiful way. I so respect her discipline and how she has redefined herself. I wish!!! I wasn't going to stay…Tuesday at 9:30 is a hard time...but I went down to Marie's, sang a song…revitalized myself and returned to see Allison's show and I am so glad I did. She and Mr. Ritzel were wonderful! Very smart and fabulous costumes, which she made herself!
Back at the Frolics…A. Michael also sang a terrific duet with Mark Goldsmith, something about the piano man and the word man...very Noel Coward. Mark has written many songs and musicals with A. Michael. This song and they were great!
Kenney Green was also there singing beautifully another great A. Michael tune, Under the Influence. He too has been a Bronwyn Frolic's special guest. A terrific performer! And choreographer.
It is great when our worlds collide, our small but sometimes insular communities co-exist in harmony. This has happened at Ido Sushi. Jane and Tora the owners are truly art patrons and although they love the opera best, they open their doors to our cabaret world as well. At the Frolics every Monday we have an eclectic mix of great talent. Poets such as Cheryl Ellner, comedy of Bill Kozy and George Cutler, Roseanne Sheridan storytelling and the magicianship of Gilbert Weiss are all included. More importantly we are joined by talent from the surrounding clubs of the Village. Bill Goffi of the Monster and Julius, Michael Dionne from the Duplex and Kenney Greene, A.Michael and Chris Morrison from Marie's Crisis have all joined us at the Frolics!! This makes me very happy! It is so great to know all of them and much thanks for being a part of my world.
April 30th Forsooth!!! The Shakespeare Soiree with Barbara Mundy as my co-host. I had the opportunity to sing Fly Me A Kite with Richard the III "I am a Villain Speech." You gotta be here to believe…talk about walkin' an edge!
Joan Jaffe, recent Mac Award Winner for best comedienne, was the special guest on April 16. Always a terrific satisfying performer! Joan has been a staple of all my events over the years and we share in her happiness for her success. Though let me not be remiss that Jerry Scott is a multi-MAC award winner and he is with us every week!
April 2, Judy Gallagher was the Special Guest. There is no better spirit than she! J. Michael Reeds joined us guitar in hand and sang a song he wrote. I sang all my April songs throughout the month: April in Paris, I Love You, April Showers and that other one…no never mind, that's May.
In March we celebrated all the March Babies. This is my Birthday month and the older I get the longer I celebrate, although I have taken the whole month for many years. This is nothing new. On March 9th Michael Portantiere gave us a rare appearance and we were joined by a group of Occupy Wall Street folk. A walk passed down 7th demanding justice for Trevon Martin and I was inspired to sing A Time For Love, a song with lyrics by Paul Francis Webster and Johny Mandel. I love the lyrics of Paul Francis Webster…Secret Love and Shadow of Your Smile. Barry Harris tells a story of Tommy Flanagan at the Village Vanguard on the eve of 9/11 playing A Time For Love.
Highlights of the month include Joe Dolan's We Live On Borrowed Time, Isobel Livingston with her son's Sky and Sandy at the keys, Bob Volvpone and the gracious Eileen Lacy.
On February 20th at the FROLICS, our dear Michael Fairbairn was our special guest. Michael and I met on the singing circuit at least 7 years ago. I think it was Rose's Turn on Grove Street on a Sunday afternoon. He and Alfredo would be there, supportive and loving gentleman to all. Once I attended an opera evening with Michael and Danny Onzo at his apartment in Park Slope. He was always a serious singer, with a serious voice but in recent days all that work, showing up on the circuit with his beautifully put together…I mean it...color-coded and alphabetized song book…every week. At first he was a little stiff…not now! Johny One Note is in his soul and body. The kid moves. And also may I add especially when Alfredo sings "Besse Me Mucho" which he did that night. Wow! Thanks Michael.
I also sang that night for Jeffrey Campbell, If I Were a Bell -- a song I always loved but never really sang it. One of the best things about our weekly Ido night is an opportunity to take a risk. We were also joined that evening by Edie Stokes, Francis O'Flynn, Luisa Poster, Bob Volpone, Roseanne Sheridan, David Oakes, and George Cutler.
Some very extra extraordinary events happened in my life recently. On January 29th, I sang at the Village Vanguard with the Barry Harris Chorus and Tony Bennett sang with us. So GREAT!
I have been a member of the chorus for 10 years. I love being part of the chorus and for several years I have joined them at the Vanguard. It is always an honor. I have learned a lot from knowing Barry and I have a lot more to learn.
Barry is a great genius educator. I have studied with him, on and off for more than 13 years. In 2002 I went to Amsterdam with Barry and the chorus. I actually sang a stream of consciousness Victor Borge-like version of Just in Time at a jazz club in The Hague. I don't know what gave me the courage.
On January 29th it was indeed fabulous though! Tony Bennett of course knows Barry and they have a history.
Apparently, Embraceable You is a song Tony has sung with Barry before. It is part of the chorus repertoire with Barry singing as inner monolog while we "ooh and ahh" in the background. So, we sang it once with Barry and near the end of the evening -- now obvious to everyone that Tony was there -- Barry introduced Tony and asked him to sing. Tony said "How 'bout we do that song you did before?"
And with a little more story …we sang with Tony Bennett!! It was very intimate and very exciting!!
JANUARY 2, 2012
I begin with a review of some of the great performances of November and December at THE FROLICS!
In November we had our very own J. Michael Reeds performing original tunes of Marc McBarron Kessler, as well as his traditional standards such as "Old Black Magic" and "Pennies from Heaven."
J. Michael is always a star!
Christopher Morrison and A. Michael Tilford of Marie's Crisis joined us November 14th bringing much of the Marie's gang to share in the Frolic Magic.
Chris is a great singer who does not sing enough.
He has also been a major supporter of many young artists such as the enormously talented A. Michael who accompanied him.
A. Michael also accompanied Cait Murphy, another young talent Chris discovered at Marie's. The amazingly unique and prolific poet-songwriter Marc McBarron Kessler was also a special guest in December.
His song "You are a Star" is becoming a Frolic Anthem!
Once again we had Michael Dionne, an expert singer and entertainer of Don't Tell Mama and the former Rose's Turn with us in December.
I called him a "Village Icon," but he really isn't old enough for the title...however his expertise certainly entitles. No one does it like Michael.
He can lead a group sing like "On Broadway" or a touching Ballad "Home" which he dedicated to the Village he discovered when he first arrived in NYC, discovering he found a place where he could be himself.
This theme was also echoed in the original tune A. Michael Tilford entitled "The Village," which Cait Murphy poignantly sang.
A line from my Speakeasy show wherein I travel throughout Manhattan visiting various clubs of the 20's and 30's is "I always breathe easier in the Village."
I would say this is a cherished sentiment.

Also the Kettle of Fish, next door to the Duplex on Christopher Street, was represented at the Frolics when the actress Edith Wallace Kufta helped us close the season with a short one act, "Dancing at the Applejack," a remarkable performance by a wonderful actress! Ms. Kufta is well known at the Kettle especially for her rum balls at the annual Christmas Caroling.
I was very proud of this accomplishment this past year - connecting the clubs and featuring artists from the village community at the Frolics at IDO SUSHI. For the New Year I hope to continue this sharing.

Other great performances include all our singers, comediennes, poets and storytellers throughout the year. Special thanks to our regulars, Edith Stokes, Isabel Livingston, Sheryl Ellnor, Frances O'Flynn, Judy Gallagher, Carolyn Ferenczi, John Newton Reeds, Luisa Poster, John Phillip, Roselle Sheridan, Joan Jaffe, Bob Volpone, Michael Fairbairn, Pat Casey, Eileen Lacey and Bill Kozy. All unique and wonderful artists who, above all, support the work and the art for each other, as well as continuing to put themselves out there with love. Special mention for Barbara Mundy, my co-host of the Shakespeare Soiree, the last Monday of every month. Her beautiful singing and support graces the Frolics continually!

Special performances were also seen the past weeks by Lana Forrester, Gary Baker, Susan Hogden, Leo Bliok, George Cutler, Terry Scott, Michael Beau, Michelle Zalkin, Kenneth Green, Sally Schwartz, Joe Dolan, Tom Nobles and Rick Peets – all wonderful artists! The operatic tones of dear Christian Teague (our waiter) also were part of the past weeks as well as the composer Marc Rosett and the singer Gilbert Weiss (also a magician). The surprise guest for me was Joseph Mahan, a mesmerizing artist who came to our last performance in 2011 and sang a heart rendering Jacque Brel tune, "Ne Me Quitte Pas" (If You Went Away). Perhaps this is the best thing about having a space to perform at on a regular basis. As we are all so busy it is truly wonderful when an artist decides to come out and share their stuff and support others. I have loved Joseph Mahan's work for many years as I saw him once in Marie's, and later a group show, and found myself entranced by his poetry and his commitment to performance. At the time I checked out his website (he is also a visual artist) and over the years I have sent emails of events. It was great he showed up. I thank Tora and Jane Yi of IDO Sushi for supporting the arts every night of the week and in particular for supporting our band of artists at the FROLICS on Monday evenings.
PEACE AND HAPPINESS to all for 2012!! The Frolics will return to IDO on January 9th.We will be trying a new time...5:30 to 8:30. Singers who arrive at 5:30 will get an extra song! We will see how this works out.Thank you all for your art and heart throughout the year!I am sending as well a message from Jeffrey Campbell sent to me through Facebook. He has been one of our most loyal audience members and he sends his good wishes and appreciation for your art! "Before the year ends, I want to thank fellow Frolickers and especially you for your hospitality to someone who wasn't even a good amateur anything. I'm clear sighted enough to know that performing is not easy and to be welcomed without credentials into a company of performers is a rare privilege. Since July the Frolics have given me repeated examples of artfulness, creative energy, courage, unswerving perseverance, and expressiveness. These are lessons I've sorely needed. Thanks." - Jeffrey Campbell

I also want to thank all those who supported by annual Christmas Show at Don't Tell Mama on December 16th. Marc McBarron Kessler was at the piano and his original tunes were sung passionately by J. Michael Reeds and himself. Throughout the evening original tunes were featured. A. Michael Tilford played for me his beautiful "A Christmas Lullaby." Brian Gari played two of his originals and I sang, as always, his happy tune written at age 15 "On Christmas Day" and then he sang a terrific new Christmas song for Jeanne. I also sang Marc Rosett's beautiful original "Under the Mistletoe." Joe Franklin introduced the show and the Holiday Spirits abounded. The band leader Jerry Drake was in the house and the great Ron Michaels was on the trumpet. Working on my Christmas show brings me cheer and keeps me focused on the joy of the season. I so love to sing the traditional carols and new tunes by wonderful contemporaries present. The house was packed, and joy and love was in the air. Thank you all and may 2012 bring us more singing and love throughout the year.


OCTOBER 9, 2011
This past week I finally saw Ingénue, Ricky Ritzel's new show directed by Jim Luzar. Everything everyone has been saying about it is true. Mr. Ritzel is a genius crazy man who I am honored to know and work with. Years ago (I'm talking maybe 20!) Erv Raible thought Ricky was the piano player for me as he would get my stream-of conscious-style. Back then I was doing my Subway Named Desire show which is all stream-of-conscious as I couldn't sing a song through without going off… and of course I really couldn't sing a song through out of fear. Well, truer words were never spoken as this past Thursday I listened to Ricky riff on " If" …my oh my!!! And I'm not talking Rudyard Kipling. He, like me, is also from Pittsburgh!

Tomorrow, October 10th, is our Monday night Frolics with guest poet Cheryl Ellner. I love her work which we artfully intersperse throughout our wonderful singers and comics. On October 17th Marc McBarron Kessler is our guest and October 24th we have the Food For Love Company with Woody Regan. October 31st is Halloween and happily we have the Shakespeare Soiree. Barbara Mundy is Co-Host and as always for all the Monday Frolics it is an open mic and all performers are welcome to work their magic. Jerry Scott is at the Piano and master chef Tora of Ido Sushi has the best sushi in town!
During the week of October 2nd I saw Follies, and we had another UPTOWN FROLICS this past Friday, September 30th, ending our fabulous September Celebration. Sunabi Yi, J. Michael Reeds, Barbara Mundy, Michael Fairbairn and Ron Michaels were Special Guests and, of course, dear Jerry Scott was at the piano. It was a terrific show! Mark Rosett, the song writer was present who I will be working with soon and it was so wonderful having Ron Michaels of the Harry James tribute band with us! And the legendary Joe Franklin opened the show with his wonderfully funny show biz stories!
Something about my art life… Accepting my imperfection is not always easy. For example, opening moment of this past Friday's Uptown Frolics…I planned my favorite jump on the piano…which is usually smooth but I had that darn nylon net fru-fra on the piano and my hand grabbed it and slipped and rather awkwardly I managed to jump up. This threw me. Yuk! The first moment! But the show continued. Later I invited a singer up for a duet and it was less than perfect…on another song…I didn't take a deep enough breath and later...I forgot to say this or that...and so it goes..! I hate it when I screw up, which happens unfortunately, but the trick is to get up and do it again and not to let the mistakes discourage to the point that the process, the art stops. I have been blessed with a good instrument and an innate talent. However, as a singular artist often my self-discipline and my self- confidence could have been better. Oh well! At the National Portrait Gallery in London, Samuel Beckett's portrait is of the back of the head of a man watching -- I believe the man is Beckett and the character on the stage is Lucky from Waiting for Godot- - tied to rope pulling a suitcase. The words "No Matter – Try Again – Fail Again – Fail Better" are painted on the back of the man's theatre seat. Someone recently was discussing a very accomplished songwriter and a critic said he was not an important artist because no one cared enough to invest in his career. This got me thinking. Certainly if that is the criteria, I fit in the "not an important artist" category. Certainly no one has invested a gazillion dollars in my career. The investment is me and my lifetime. I know I am not alone. There are many who doggedly keep an open heart for the art and keep active. I think that is very important. Did I say I thought Follies was terrific? Terry White was extraordinary! There was a time back in the piano bar days that people cruelly said Terry was a has-been, past her prime…well not now! She stole the show. Jan Maxwell was extremely exceptional as well! I found it terrific! I so wanted to see it and I was so happy! So anyway back to me… I am thinking what an important artist is. When back in the Meltdown Performing Arts days, I ran a Master Class for actors who wanted to use their art to help disadvantaged populations. I encouraged artists to be true to themselves and to take chances, to not be afraid to be different. This is very important. It is like the store person who smiles at you when you are in a horrible mood and ready to jump off a bridge and that sweetness of the smile breaks through and you know that life is special -- a smile that changes your life. I think an important artist is one who is honest and willing to take risks, and more importantly one who continues despite popularity with the trendywendy crowd. An artist true to that inner voice and an artist who shares with other… commitment to the arts is important… Great art grows often from the unpopular ideas. You cannot know where that commitment, however small and insignificant it may at times feel, can take you and inspire others to be unpopular and to Fail Better! Like Mr. Beckett -- an important artist!


SEPTEMBER 18, 2011
On September 12th at the Frolics, we opened with the reading of Survival NYC, my play based on the recovery work in lower Manhattan in the year following 9/11. All present read writings of the homeless residents of the drop-in center and/or staff members. Readers were Michael Fairbairn, Jerry Scott, Pat Casey, J. Michael Reeds, John Newton Reeds, Kathryne Langford, Judy Gallagher, Cynthia Sullo and me. It was a very special tribute and my thanks to all who participated.

9/11 and the 10th Anniversary ceremonies were so very emotional that if I had not publicized that we were to do this as part of our September Events, I would have changed my mind. However, I always do what I say I'm going to do, right or wrong. This is part of my showbiz discipline or my work ethic or whatever. Sometimes I make mistakes, however in the imperfection is the art and the readers all read with reverence and art, despite how overtaxed we may have been emotionally or in finding time for all performers in the following two hours to shine their own light. My special thanks to all for understanding and especially Jerry Scott for working overtime to make it a special night. Following, we did have a great night with great performances from our regulars and new folk. Kathryne Langford and Janine Allioyette shared their amazing sopranos as did, of course, our dear Pat Casey. Michael Fairbairn's rendition of Whistle For Me was, as always, so very poignant. Roseanne Sheridan and Cheryl Elneer with their original story telling and poetry and newcomer to the Frolics, Cynthia Sullo with her comedy added much to the diversity of the evening performances. Other new participants this evening were Patricia Vital and Callie Williams. Our wonderful waitress Katie Stevensen of the IDO Opera Nights also sang as did, who I affectionately call "The Voice," Christian Teague. Other highlights included Eileen Lacy song, "May You Always Be Dreamer", the always amazing Corky, A Joe Regan Jr. rarity, Marc McBarron Kessler's outstanding originality and the magic of J. Newton Reeds and J. Michael Reeds helping me close the night with everyone on Yellow Submarine.

Historically, the Village has always nurtured art and artists of all persuasions and I love creating an opportunity for a poets and comics and storytellers to participate and try new material along with singers. Thanks especially to Jane and Tora of Ido Sushi! I love Ido Sushi and Jane and Tora, owners and master chef of this restaurant for creating an artistic environment for us all and supporting the various adventures of Bronwyn's Frolics…Etc! September 13th marked our 1 year anniversary. My appreciations to all my special guests and co-hosts and performers for making the year a wonderful success! Tomorrow we are blessed with another special guest, Kenney Green, who is famous at Marie's Crisis on Grove Street as one of their great piano bar pianists and entertainers -- and what an entertainer he is!


SEPTEMBER 11, 2011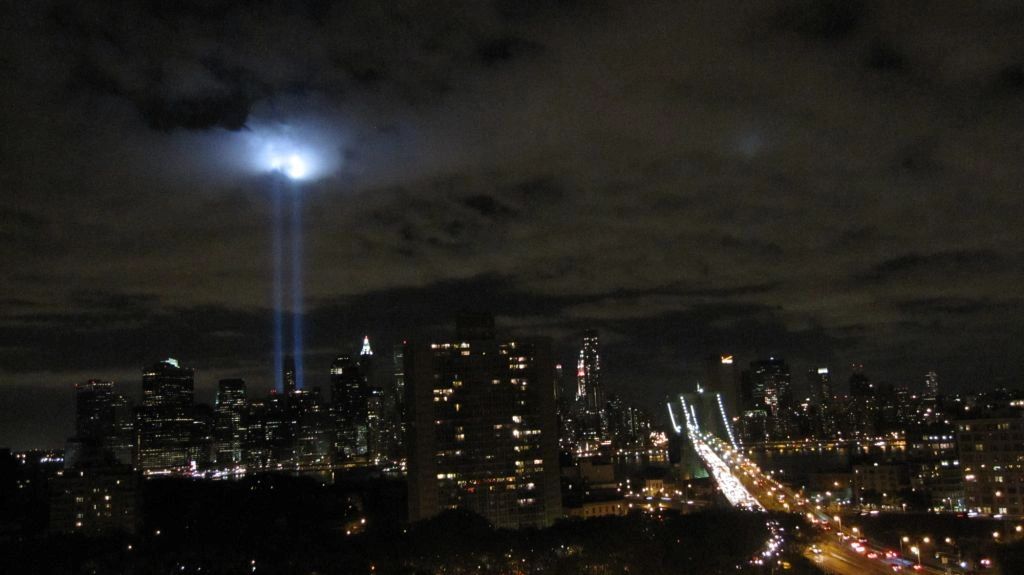 Peace.

I am so glad I decided against having the play reading of "Survival NYC" today. "Survival NYC" is a play I developed based on writings of the fragile and mentally-ill homeless of Lower Manhattan who were not evacuated on 9/11. I was the Art Therapist at the time and the play and advocacy that evolved was part of the Recovery effort. It was my job to engage and help the clients and workers at the drop-in center process the horrific event. It would have been too much today to have had the reading. I did not want to have to commit anyone to anything on such an emotional day. Every now and then my better judgment prevails. We will have a reading of "Survival NYC" at 6:00 tomorrow at IDO SUSHI for the FROLICS. It is about 40 minutes. Following, the regular open mic will continue. Last week we had a terrific lineup of talent. Donald performed for the first time and we do hope he joins us again as did Bob Kramer who also played the piano providing valuable music history. Jeff Poster read his poetry as well as Cheryl Elneer. Jumpin' Judy Gallagher , the always amazing Corkey , the elegant Eileen Lacey, the joyful Caroline Ferenczi, the very musical Michael Fairbairn, loving Louisa Poster, and sweet Sally Schwartz, the soulful Susan Hogden and the very unique Pat Casey all made the first Monday of this September Celebration a happening event! Oh yes...and it was also Labor Day, and our new waitress who labored so well, Katie Stevensen also shared her beautiful voice with us. Today is also Dear Nabi Yi's Birthday. HAPPY BIRTHDAY NABI!!! Yesterday I was at Jack's 70th Birthday at the San Martin, which our wonderful Michael Beau orchestrated with love. Michael was also at the FROLICS Monday and, as always, was great!


SEPTEMBER 5, 2011
THE RETURN TO THE SINGING CIRCUIT..! HELLO EVERYONE! It's not that I left, I just stopped documenting...
This is a quick review of the past year. Following this edition is the unpublished writings of 2010, beginning with our first Frolics at Ido Sushi on 9/13/10. My intent is weekly updates to properly celebrate this artistic community! Enjoy! We are about to come to the first anniversary of Bronwyn's Frolics…Etc! at Ido Sushi.

September 13 was our first Frolics and this year we are celebrating all September! September 5th is our Labor Day Special. J. Michael Reeds will once again Co-Host. Work and America is the theme but tis only a suggestion. Just come and sing!
On September 12th the day after the 10thAnniversary of 9/11 we will honor the occasion with a reading of the play, "Survival NYC". This is a play of hope depicting the thoughts and feelings of men and women who lived at a drop-in center in Lower Manhattan, a basement on Beaver Street, beneath the Department of Transportation. The Drop-in for the mentally-ill and fragile homeless was John Heuss House and was a part of the ministry of Trinity Church. It was the only place not evacuated from Ground Zero on 9/11, as it was the only home these disenfranchised knew. For those of us who worked there this was our recovery effort. As the art therapist, I engaged the community in groups and writing and theatre to process the event and created theatre in which the voices are heard and healing happens. We would present this work at various community centers throughout the year and on each anniversary at the Center. On the 5th Anniversary, members of the cabaret community and I held a reading at Rose's Turn on Grove Street. John Heuss House and Rose's Turn are both closed but it seems right to read it once more at the 10th Anniversary. Following the reading will be the regular open mic.
On September 19th our Special Guest will be another wonderful village performer, Kenney Green of the famous Marie's Crisis, also of Grove Street. And on September 26th, our ongoing end of the month Shakespeare Soiree with Barbara Mundy as Co-Host. The amazing Jerry Scott is our accompanist extraordinaire each week. All performers are welcome. It has been a terrific year! We have had monologs, singing, poetry, play readings, comics, madmen, meltdowns and musicians. Some experiments worked better than others but Jane and Tora, the owners, have been incredibly supportive and welcoming to us all. They have created a wonderful artistic environment not just for our Mondays but every day of the week. Each night they have a music program. They are in the third year of Opera Wednesdays and Saturdays. The Frolics are now being blessed with the great voices of Christian Teague and Katie Stevenson, regulars of the opera nights who now join us on Mondays!
I am thrilled to be celebrating the FROLICS' one year anniversary. My objective has always been to create a happy open environment to support artists and to have a home where I can sing. I must thank all who have made it a success. Special thanks to my co-hosts and regulars and special guests: Barbara Mundy, J. Michael Reeds, John Newton Reeds, Judy Gallagher, Joan Jaffe, Louisa Poster, Caroline Ferenczi, Michael Beau, Pat Casey, Michael Fairbairn, Marc McBarron Kessler, Edie Stokes, Ilene Lacy, Woody Regan and his workshop singers, Kevin Scott Hall and Michael Dionne. My personal favorite highlights of the past year have been the songwriting and the beautiful poetic "Zines" of dear Marc McBarron Kessler, particularly his duets with J. Michael Reeds; Barbara Mundy's Blue Moon duet with Jerry Scott; Jane Yi singing "Imagine" ; Kevin Scott Hall reading from his first Novel; the comedy of Bob Greenberg; and Bill Kozy, Judy Gallagher dancing, the Magic of Gilbert Weiss, John Newton Reeds' rendition of Casey at the Bat, Alix Elias, Richard Marshall, Woody Regan in "Love, Sex and Money" , the amazing Jerry Scott solos and the performance of Village icon Michael Dionne. I always breathe easier in the Village and I cannot be more grateful to have this weekly opportunity wherein artists can explore and experiment and exhibit their craft be it singing, acting, writing or comedy. It is a sweet opportunity in the historic Greenwich Village, so please join us. Oh and did I say the sushi is great! Thanks Tora! And this past Saturday a quick stop at the Monster and I sang "Downtown" with the always outstanding Phil Kadet, at the piano. Here I also enjoyed the beautiful voice of Michael Fairbairn. Richard Bell, another great singer as well as Alfredo were also present. The gracious Hugo I also thank as he will no longer be a welcoming presence at the Monster, as he is leaving to continue his career as a special education bilingual teacher. His kids will be so lucky, so blessed.
With regards to my other life on the SINGING CIRCUIT, special mention is deserved of Denise Andersen's rendition of "Them There Eyes" at the last UPTOWN FROLICS at Don't Tell Mama. Clare Cooper's wedding song celebrating her and John's recent City Hall wedding August 19th as she played for us on August 27th. Ms. Andersen and myself as the Tankett's in another Cooper original, and speaking of weddings...! the wonderful David Schuller aka dasch with Mischa Kishkum on the eve of the passing of the Gay Right's Wedding Vote on June 24th, a beautiful touching collaboration about his love and marriage with Sean. I loved singing Mischa's original work from his musical The Vicar's Wife. I played the part of a hippie drug addict dressed as a nun – a true rapture song! Just up my alley! And Clare brought out the rock and roll side of me with Blood Sweat and Tears tunes. As I said in the show, my day jobs have become intense and lately I work at the hospital and I have seen a lot of unnatural deaths which has brought new relevance to the great Laura Nyro song…And When I Die…(please let me go naturally). Thanks Clare and Mischa – my musical directors. We also were so very honored to have the legendary JOE FRANKLIN with us at UPTOWN FROLICS! At UPTOWN FROLICS he and my great co-producer Rick Russo introduced the event to the delight of all present.
And to our most loyal audiences without none of this is possible: Jeff Campbell, Giovanni (another gorgeous singer who always says no and he brought me a beautiful hand-painted pitcher as he learned I liked such), Johny Roche, Marty Deane and the O'Learys of Ireland, Kay and Maeve and John !!!! And may I add how fantastic Daniel Radcliff was in How to Succeed!!! My Ireland friends treated me this week. WHAT A TREAT!!! I think that kid is great! A very serious actor. I had seen Equus a gazillion times to see the star turn of Hopkins, Button, Bedford, etc., but until I saw Radcliff step in as the boy I was not interested in the part…a serious contender for really good acting! Bravo! I look forward to his future…and did I mention I love HARRY POTTER! My goal this new year is that we continue creating a happy, positive environment for artists wherein chances are taken and support is given. My goal is also to increase our audiences so that our artists are able to get greater recognition and you never know….many great artists have been discovered and nurtured in our great Greenwich Village…so just you wait Henry Higgins…!!!! Upcoming special events are Mark Falconer's new play! I will audition. How exciting! And Matt Rydell and I are writing a play about cleaning up my storage unit. We will be having a reading later this month. Uptown Frolics at Don't Tell Mama …September 30th. Guests to be announced…

And of course, every Monday from 6 to 9 p.m. at Ido Sushi – hope to see you there!

Happy Birthday, John Cage!



SEPTEMBER 13, 2010
Tonight is our first Happy Hour Salon at Ido Sushi. I am looking forward to it. Barbara Mundy is co-hosting and next Monday the co-host is J. Michael Reeds.
We passed another 9/11 anniversary. Last year I visited my parent's grave site in PA. This year I rehearsed with the Barry Harris Chorus and I went to church. I was disappointed that the priest did not direct a part of his homily to religious tolerance and the solemnity of the day. It saddens me the depth of this controversy surrounding the building of the mosque at Ground Zero. I recognize that people speak passionately but it is so extremely disheartening as the inability to embrace Muslim Americans speaks to extremism that represents the worst of what religion, all religions offer.
Tonight I am seeking songs of peace.

SEPTEMBER 4, 2010
Trudi Mann was the Blankenship Award Winner at the Shakespeare Soiree! She has retired from singing which is a loss to us all as Trudi is a true professional, however she is also so worthy of retirement. She has given so much to all of us. We had a great crowd at the soiree, barely enough time to get everyone up, but we did it. As popularity grows, I am sure I will have to enact lessons learned from the great Ms. Mann. One song, one monologue, one chorus or no chorus. This time there were no restrictions, as I would want it to be, Barbara too, but time is the ruler of us all and we only have so much. Trudi taught us all how to do it. Artists are inspired by the concept and bring songs and monologues and prologues – very Shakespearean but they do take time, so in time I think adjustments/direction needs to be implemented. My directorial style has been sort of aleatoric and non-directional. A song is approximately only three minutes, some of the introductions as we have been doing it are three minutes and adding a monologue each performer can end up with 7 to 10 minutes. I don't know how we did it!

When we move downtown we have three hours which will be great and Jerry Scott is also the best and accommodates all, so hopefully there will still be time for singers to stretch. However I am going to incorporate some of the scenes actors have initiated such as Michael Beau's Lady Macbeth, Paulina's speech about the baby – OMG – how funny was that when the baby doll was given to Trudi and she said she would go back to singing if it meant she had to have another baby -- great Trudi!! And Judy Gallagher, Barbara Mundy and myself as the sisters of the night. Joan Jaffe was not present at this Soiree, but other greats showed which included Luisa Poster, Edie Stokes, Joe Reagan Jr., Henry Dee, Peter Kyle, J. Michael Reeds, Mischa Kischkum, John Reeds, Carolyn Ferenczi, Richard Kramer, Michael Beau, Cookie Stark, Joe Molfetta, Marc McBarron Kessler, Kathryn Langford, Eileen Lacy, Paul Craffy and John Phillips. We had a great special gift from a singer from Holland, Karolien Torensma who sang "As Long As He Needs Me" in Dutch. Very cool! A beautiful voice! As this event was a review of the past four Soirees, prizes were given as the quotes in the WillytheShakeandSpeareBox were correctly identified. Thank you much to all the artists who contributed their CD's -- Henry Dee, J. Michael Reeds, Edie Stokes, and Jerry Scott. It was a sweet celebratory event ending the summer and beginning September. Once again, much thanks to all for their art!

See you all at IDO on September 13th from 6 to 9 p.m. And … WE WILL NEVER FORGET! PEACE.

AUGUST 30, 2010
Tonight the Shakespeare Soiree and I have to fill the WillyTheShakeAndSpeak Box with verse…so I am beginning to get busy. Also tonight I announce the Happy Hour Salon at Ido. I have a flyer made to hand out. Last night I had fun with Dan Daly and Company at Ido. Dan is a dear, so pleasant and always accommodating to singers. I am looking forward to the Mondays. Broc Hempel will play when Phil and J. Michael are co-hosts, and Jerry Scott when I work with Barbara.
AUGUST 22, 2010
Sunday and it's my Dad's Birthday!! New Adventures… There is a marvelous Japanese Sushi Restaurant, Ido Sushi -- Music, Art & Fine Japanese Cuisine -- located at 29 Seventh Avenue South. The owners, Jane and Tora are quite wonderful patrons of the arts and host many musical events. Dan Daly is there on Sunday evenings and they have opera and jazz Wednesday through Saturday. In September I will book Monday evenings with the original Happy Hour Salon from 6-9pm. I am calling these Monday evenings "Bronwyn and Friends." The last Monday of the month will be the Happy Hour Shakespeare Soiree that Barbara Mundy and I produce with Jerry Scott. Jerry will also play the first Monday of the month with Barbara as co-host with me. J. Michael Reeds and Phil Levy will also be co-hosts the 2nd and 3rd Mondays with guest pianists to be announced. And the Sushi is the best ever!!!

And I am getting in gear for the return of Bronwyn's Speakeasy. This time I will be at the Laurie Beechman Theatre on Sunday October 24th. I will be returning with Jerry Scott and Saadi Zain. I am looking forward to doing the show again. Phil Levy and I are working on duets and the date for that show is coming. It is a show about couples…like Bing and Bob, Frank and Dean and George and Martha. It is amazing how swiftly the time goes. Soon after Speakeasy, it will be Christmas Show time back at Don't Tell Mama. I am learning an original tune by Misha Kischkum, a Thanksgiving song entitled "Memories To Make." It is quite beautiful.
AUGUST 20, 2010
Joe Regan Jr. provided us all with a wonderful opportunity to hear each other and honor his dear partner's life, Frank J. Levandoski on August 9th. Frank died on May 19th. He was a very cool dude and a sweet man. The evening was filled with wonderful performers honoring the love between Frank and Joe. Thank you, Joe.
Our next Shakespeare Soiree is August 30th at 6:00 at Don't Tell Mama. The verse in the WillyTheShakeAndSpeakbox will be from all plays represented in our past soirees: King Lear, Romeo and Juliet, Macbeth, Winter's Tale and Midsummer Night's Dream. Prizes will be given if audiences can name the quote. So Brush up on your Shakespeare! It has come to my attention from several comments, particularly from my young musical theatre friends at Marie's, that the idea of Shakespeare is a little confusing and they think they have to sing literally "Brush up on your Shakespeare" or something other than is Shakespearean which they don't know. Nobody does. The idea behind the Shakespeare Soiree is to debunk the myth. We are definitely not that fancy. As Judy Gallagher said, "I don't know Shakespeare, maybe Neil Simon." And it's fine and fun. The Shakespeare Challenge is to relate a song or monologue to a Shakespearean character but if the idea is too weird just come and sing or recite. There is verse for all to try in the WillyTheShakeAndSpeakBox, a couple sentences no more…so if the thought is a little foreign I encourage you to not be intimidated. Share your stuff whether or not thou art a Shakespeare Buff!
JULY 31, 2010
Once again, time has moved on and so much has happened. Our Shakespeare Soiree's have been the highlight. On June 22, A Winter's Tale was the theme in the WillyTheShakeAndSpeak box. It was also the hottest day of the summer! Barbara played Perdita and gave flowers to the audience. Judy Gallagher, Joe Molkotta, and Katherine Langford also added artistry to the evening. Jerry Scott played TIME, the character as well as the music, and I sang You Must Remember Spring. Mischa Kischkum won the Blankenship Award and performed a new song based on the sonnets, a very sexy piece it was!!! He credits me as his muse which honors me but it's all his work. I am grateful that the Soiree inspires. Mischa and I also performed the scene where Paulina gives the King of Sicilia his baby born in prison as he suspects his wife had an affair with his GOOD friend the King of Bohemia. Dawn Johnson delighted us with her Autolycus, and the lovely lighting lady Denise Andersen surprised us with a beautiful rendition of "God Bless the Child!" Joan Jaffe was there and helped present the Blankenship Award as well as sang FUNNY! Joan is terrific and her CD release party was a fabulous success July 29th at Don't Tell Mama. I have listened to the CD and it is beautifully produced with the great Jerry Scott who I am also so proud to have on my recent CD! Our darling Michael Beau had a very successful show at Stonewall Bistro. So nice to hear Michael do a complete show. Congratulations! There is no one like Michael.
A Midsummer Night's Dream was the theme for the July 22 Shakespeare Soiree! Our crowd is building and we were even better attended. The director Oscar Mendoza and new cabaret starlet Megan Hutton were there. Louisa Poster having just completed a terrific show about Betty Hutton sang as well as the most gracious Edie Stokes. The unique songstress, Pat Casey sang summertime and Jerry Scott was the Fairy Queen. Barbara Mundy and I played the fight scene between Helena and Hermita…and the incomparable Judy Gallagher also performed Hermita with Barbara. Judy Gallagher was also the winner of the Blankenship Award.
I have become a little obsessed about the authorship question as I am reading a book entitled Shakespeare's Lost Kingdom by Charles Beauclerk who presents compelling arguments that support the Edward De Vere, the Earl of Oxford is Shakespeare. I have been fascinated by interpretations that see Bottom as Shakespeare and The Fairy Queen and King as Queen Elizabeth and Shakespeare or The Earl of Oxford aka Shakespeare. Underlying this frothy comedy is the tragedy of hidden identity and lost royalty. It is true that these are big Shakespearean themes in all the plays, hidden identities, fools and kings and lost kingdoms that parallel the legacy of the Shakespeare's canon or Shakespeare whoever he was, his inability to claim rights to his royal legacy -- that he was the illegitimate son of Queen Elizabeth and later her lover. Wow!


JUNE 5, 2010
Last week I saw Red with Alfred Molina and Eddie Redmayne. I expected an intellectual discourse on Art which I felt I would like but I did not expect to be touched by it which I was. Powerful performances by both, and complex characters as well as art history made this a fascinating show.


MAY 29, 2010
On way to storage unit…more paintings from the Art Students League. I am always hoping for success. I want to sell my paintings. This is why I keep them. Not to make money really, but a belief that they count. Someone may enjoy a different perspective. It may evoke a recognizable self. In this way we have a stronger sense of ourselves and each other. Does this matter? When I sing, the art of the song making the music, sharing the intent. The magic of the moment is really a prayer, I think. Only of course when all elements of the craft work, although in the imperfection is also the art. Sometimes it is the courage to continue to produce that is the hope.


MAY 26, 2010
Yesterday I went to Ryan Ritzel's memorial at the Iridium -- his celebration rather. It was a memorial and it made me sad. People were great though. They were there for Ricky and Ted and Ryan and all his friends. Such a sadness though. A great young man who was very loved who somehow touched all. I thank Ricky for sharing his son with the community, in life and death for life. Ryan Ritzel drowned in a river in Hawaii. He had been working a cruise ship and on a day off went on a trip with friends. It was many days before they found his body. The heartbreak is enormous. The son of a genius man musician who was his own genius man...23, 24. Dear friends were/are there for Ricky and Ted but how do you do this? Thank God he has music. Only art can channel pain positively. I wish I could help more.

I guess by not overdoing it, everything from vicarious over-identification and maudlin feelings to thinking I can do anything and drinking that extra glass of wine. I must admit that sometimes the grief that surrounds my daily life from others seeps into my own soul and I get lost because I am not that clear. This I can work on.

This week I was on vacation and I did a whole lot of cleaning -- apartment, storage unit, Art Students League…soul stuff cleaning as well.

Trying to be a better friend.


MAY 24, 2010
Yesterday was a memorial for Birdie Musicas, a singer about my age who died after battling breast cancer on March 15th. She was a great lady with great joy and many of us from the singing circuit gathered at the Novotel Hotel on 52nd Street to give tribute. For me, the adventures on the singing circuit began with Trudi Mann's open mike at Cleopatra's Needle. This tribute was organized by Trudi and company. It was wonderful to connect with the old crew. There were beautiful performances that were extremely poignant, particularly with the slides of photos from Birdie's life singing and playing.
I chatted briefly with Jack Dimonte after the show, said something about my fighting the shys. This was in regard to open mike performances. He said, "You?" It always surprises me when people seem to think I'm not afraid; that I can appear at times fearless. There is a lesson here for me. Thinking of Birdie and her all too short life and her joy of singing, I feel that the only thing to do is to just keep moving, singing, loving, laughing and especially to ignore the fear. Seize the day!
MAY 21, 2010
Megan Hagan's debut cabaret at the Duplex. Elegant, sophisticated. Her promo card for the show pictured comic yet she had an elegant, sophisticated presentation that I found quite unique -- a Mary Steenburgen/Audrey Hepburn quality. Nice to see.
MAY 16, 2010
My friend John took pictures of my artwork which will go on the website soon. Last weekend I sang with Franca at Marie's and Jerry Scott at Butler's. I went to the MAC awards and sang later after I left the ceremonies at Marie's.
Yesterday I saw Maureen Taylor's show at the Metropolitan. Time. Maureen is one of the nicest people on the scene, which is why I went. The show is lovely and she is a polished performer…these days I don't have time for the trendy-wendy scene and I prefer to support artists who need support and certainly Maureen doesn't need my support. She is definitely a star in the scene. I had seen her very first show of the Bob Merrill songs wherein she actually was a little nervous. It was still intelligent and wonderful but Ms. Taylor always presents as sophisticated and confident. Since then she has since done the show many times. It was nice to see this very cool and polished performance and to support her live CD recording.

Then I sang I'll Get By at Marie's and came home. Now it's Sunday and I am thinking about what I will sing today and about going to church. Having a friend who is a priest has influenced me. Also my hospital job and seeing death and dying every day. Faith helps many people get through it all…all kinds of faith. I think I need a little help in this area. So I began to go to church. Not really knowing why but I am much less judgmental about church these days. I find it comforting to be around all these people who have faith. I am not put off by the hypocrisy as I was when I was younger. It's all a part of the whole experience. I guess it could be argued that it is yet another form of denial or maybe it is acceptance of sin. Whatever. I don't know. It seems to amount to a leap of faith. A leap of faith is necessary to believe in that which can't be proved, although Stephen Hawking does try. He can't really prove anything though. His existence and his faith in his belief gives me hope.

Today I think I will sing The Days of Wine and Roses…nah…A Taste of Honey.
Demetria Daniels in the Gotham Gazette contributed a wonderful review of the March 5th show. It's the opposite of the other. To her my voice was beautiful and the show a "must see" for cabaret lovers.
Why do we dwell on the negative? Time for change.


APRIL 5, 2010
March was a crazy busy month. My Metropolitan show was a great success, fantastic audience, lots of fun! Many, many thanks to all for the support. The room is really lovely to play and the staff was very supportive. I managed to cut the show to 73 minutes which was a great accomplishment for me.
Then my Birthday Show with special guests was two weeks later. I also hung some of my artwork and it reminded me of the old performance art events Rick and I would have in the East Village art galleries. The very great and gracious Julie Wilson honored me at my birthday show. She brought me flowers. I couldn't ask for more. I am in a relaxed mood at present and not pushing myself so much. I haven't been on the singing circuit at all this week.

For the Birthday show Dasch (David Schuller) read a Shakespeare Sonnet that inspired Mischa Kischkum's beautiful song, Your Sun Magic. Dasch gave the funniest performance I have seen in a long time and Mischa's performance of his song was exquisite. My other guests also honored me with beautiful work -- the very lovely Edie Stokes, Michael Fairbairn and Jay Michael Reeds. I am really so blessed to have such great friends. I hardly had any time to promote the show. I was extremely grateful that my friends came especially so soon after the Metropolitan show.
I saw Lend Me A Tenor and La Cage Aux Folles. I had not seen either before and am so glad they have returned. I am so blessed to be able to attend Broadway. I remember the old days when the cost of the ticket was truly not an option. Both shows were such fun, great theatre and wonderful performances. There is nothing like Broadway and New York City.
Easter season…I began singing with dear Jerry Scott at Butler's on 51st and 1st, also JoRon Eames at La Medeterainee and jazz pianist Esther Blue.
So the scene is happening again for me…I am slowly getting moving.
I was thrilled to find my painting in the Art Students League 2010/11 catalogue. My instructor, Frank O'Cain had asked me in September for a painting but I had not realized it was for the League's catalogue. It really is an honor. Affirmation comes when you least expect it sometimes. I have enjoyed this class very much. It is another world for sure. The performance world, the singing circuit is noisy. This is so quiet; somewhat meditative. People sit in quiet drawing a nude figure for hours. I have no goals to be a visual artist. Yet visual art has always been part of my life as my mother was a painter and this was my first art form. However, I stopped for several years when I no longer had studio space after the Meltdown office closed. Then I signed-up for a life drawing class at the League at the suggestion of my friend Judith in honor of our mothers who were both painters and had died. My mother, in fact, had come to the Art Students League as a young woman, got scared and went back home to New Castle, PA and became a successful business woman and married my father. Mother had always supported my being in New York despite my fears of which I had plenty. She was a great supporter of my being in New York.

My performance world however, always got in the way of class attendance and I usually dropped-out sooner or later, but there was this locker and I learned that although one is supposed to be attending a class to have a locker, that the studio is disorganized enough that they only start sending final notices after every three months. So if I signed up for a class every three months so I didn't have to clean it out. Not cleaning the locker out became the objective. In truth, I guess I didn't want to cut the tie with the League. I do love the milieu. It is different from the theatre but a similar allure. Big old rooms, high ceilings. Walls filled with lockers and paintings in racks. All walls are painted a battleship green that normally I would hate, but here it is OK as there is color everywhere. Paintings, art work, weird people meditatively sketching, painting… drawing…the smell of paint. I feel odd yet strangely comfortable at the same time, sort of like church. And so, I would sign up for another class and then my schedule would get in the way and I would miss most of the sessions.
This fall I saw there was this late PM art class, 4:45 to 6:50. This would not interfere with my performing, dance class, rehearsals or theatre which usually is 7-12. So I took that class and it turns out to be Frank O'Cain, an abstract painter on color, design, very positive artist, encouraging all to push and pull shape and color and forget about the plumb line. We work large, with messy charcoal and pastels and paint and whatever people choose. It seems I'm a natural at abstraction. I remembered I had my mother's pastels in storage and John O'Leary and I went to retrieve them. I started working with these beautiful and very expensive French pastels that mother had. One day I picked up a piece and she had written my name on it and carefully copied the number of the pastel onto the stick. As my mother's Alzheimer's progressed, she would do stuff like that and copy numbers and names of her art supplies. This time the numbers and my name were on this two inch stick of pastel. I had seen this often in her later years at the house, as I would always bring out the art supplies to relax her. This night at the League it was as if she was sending me a message. I had been in her thoughts. I just received it so many years after her death.

Despite my malaise of the past month, I have found a peace at the League that I escaped, especially those times when there is no instructor. The problem is, I have all this product now...the opposite of performance…which is instant and over...no product left unless it is a show and a DVD has been made. I am thinking of creating an installation performance event like the old days.
Henry Dee's show on May 6th at Don't Tell Mama, "Let Your Mind Roll On" was, as always, wonderful. Henry's shows are filled with the gentle poetry of Henry. A unique performer with great musical expertise and artistry…Henry always delivers. This show featured folk, rock and pop songs such as Dylan's Like a Rolling Stone and Tracy Chapman's Talkin 'bout a Revolution, closing with Put a Little Love in Your Heart, which is so completely Henry. A Henry Dee show is a treat for the soul.
This Saturday, April 24th, I saw Jay Michael Reed's West show. Very, very smart and entertaining…a huge crowd of supporters. He had two backup, young and beautiful men. One was kind of wiry and funny, a Jimmy Stewart quality, the other more Michael Douglas. I truly date myself with those references. They danced and sang with wonderful harmonies. The show was very well staged by Phillip Miles. Oh yeah, the drummer was pretty cute as well, to not to mention the amazing Wells Hanley at the piano. I was very happy for Jay. He was having a great time and the audience thoroughly enjoyed the show.
MARCH 2, 2010
My show at the Metropolitan Room is this Friday…today I went to a chorus audition for Billy Elliot. Sang 16 bars of the Grandma's Song. Yuk! Less than glorious...which makes me wanna cry…!

Just had a rehearsal. Will go out to sing with Jerry tonight and later hear the show.

It is March, all my interests collide in March. My Birthday, Women's Month, Cabaret Month, Social Work Month and National Nutrition Month...we will

Later this month I have my birthday show at Don't Tell Mama, March 19, Ricky Ritzel is playing…Friday at 7:30.
Loved Looped which I saw last week with my friend John. Valerie Harper, so enjoyable as always. I was particularly interested as Tallulah was of the time period of my show and I do make reference to her. I loved the way the show turned into a more thoughtful story in the 2nd act.
MARCH 1, 2010
I had a great day, two auditions…very enjoyable...saw my friends at Don't Tell Mama, Craig, Mischa, Florence, Dasch and at Marie's, Chris and Michael…the kids were singing Lion King…a little over the top but very great!
Then Barbara Porteus's CD release at the Regency. Pretty Cool! Sold out. Huge success. Barbara was the most connected to the material I have ever seen from her. She has a beautifully-trained voice and always sings well but this evening she enjoyed her heart.
I was there with J. Michael Reeds who had a great crowd at his last show despite the snowstorm! I've seen his show, Road Trip, four times and each time it is different and better. It is great to see the growth process; that is what support for colleagues is about; sharing in the struggle.
Last I wrote was before my Christmas Show which went great but I am way after the fact. However, I loved working with A. Michael Tilford, Kenneth Green and dear Bastard Amber. It was a joyous event. A. Michael's original tune, A Christmas Lullaby was a highlight.
This week I have my debut at the Metropolitan Room and so many great people are a part of it -- Rick and Jay and Jerry, and good friends are coming. We are doing the Speakeasy show with Joe Franklin and I have a new outfit which makes me totally happy. Jay Rogers has helped me so much. I love him!

It is March…I brought a pretty vase with hand-painted lady at the piano and two dancers dancing. Daffodils are now in it! This makes me happy too.
DECEMBER 13, 2009
Last Saturday I had just finished going over lines with an actor from the Palavar Theatre Company at the Kettle on Christopher Street and it started to snow. It was the first snow of the season. I so just wanted to stay and sing at Marie's yet I was to sing with the Barry Harris Chorus at the Bethany Baptist Church in Newark, New Jersey. I got on the Path train; wasn't sure where I was going; spent a lot of time standing on a crowded platform; almost got the train back to the Village. Once in Newark I took a cab. I had left my cell phone at home and was a little worried about being stuck in the wilderness. However, I persevered and made it to the church on time. It was worth it. We premiered Barry's 23rd Psalm, which is a most beautiful piece of music. I have loved working on it and singing it. I have been with the chorus for about 5 years now. I often feel on the edge of this jazz world but I am nonetheless very happy to be here. Being on the edge in many different worlds seems to be my M.O. Cabaret, theatre, jazz, visual art…to be on the edge is creative I suppose…however edgy the comfort level. It is a choice I accept. With the chorus, I have learned to share, to blend -- not always so easy as my voice is big and when I make a mistake well, I must also accept -- and I have learned to listen. Barry has written many beautiful arrangements of standards and original tunes. The message is always love. We sang much of Barry's repertoire as part of the Jazz Vespers Program this evening.

Barry's birthday is this week and there are weeklong celebrations at Shutters (433 West 34th). Barry will be 80 on December 15. He is a dear man and great artist and I am always honored to sing with the chorus. The chorus is comprised of people from all over the world, all ethnicities and ages. Everyone is connected by the music and love for this great artist. As odd as this was to be in Newark singing a hymn in a Baptist Church, it was somehow absolutely the right place to be. And I lucked out with a ride home back to midtown with musicians who in listening to jazz radio identified players by their particular styling. Fascinating. Again, to listen.
December 7 and 8, I performed with the Palavar Theatre Company founded by Herb Donaldson. I played in Purple Heart in a Green Box. This was part of three plays written by Herb which really were quite tragic. They explored the dark side of human nature -- murder and/or suicide present in each play. I played a mother who could not accept my gay son. My character was quite intolerant and confused. It was a difficult role. I love Herb and just said "yes," when asked. I had not done a play for several years. The role was challenging and I enjoyed working on it yet it prevented me from getting into the Christmas spirit just a bit as I was sort of a female Archie Bunker -- without the humor. The actors in the company were mostly young and very serious about the art. It was wonderful to meet them and work with them.
This week is my Christmas Show at Don't Tell Mama so I am preoccupied with rehearsals and promotions. I will sing Wednesday at the Iguana and tonight most likely will go to the Mediterranee with Jesse Luttrell. The wonderfully-talented A. Michael Tilford is at the piano for the Christmas show. I am enjoying very much working with A. Michael. He has an enthusiasm and warmth that I really welcome, not to mention his musical expertise. Once again, I find it good to push the comfort level and work with different artists. The marvelous bass player Saddi Zain will also be with me. And Kenneth Green and Bastard Amber are the Holiday Spirits. I am most pleased to be showcasing some original Christmas tunes: I will be performing A Christmas Lullaby written by A. Michael Tilford; Elves and Shelves with music by Victor Millrose and lyrics by Alan Bernstein; and two special favorites of mine, On Christmas Day by Brian Gari, and A Christmas Toast with music by Peter Saxe and lyrics by Michael Mackenzie Wills. And the legendary Joe Franklin will also be adding to the festivities!
I love Christmas time and my Christmas show lets me focus on the magic and love of the season. I hope some of you can join me. Have the merriest and the most peaceful holiday season!
NOVEMBER 15, 2009
The Happy Hour Shakespeare Soiree on November 11th at Don't Tell Mama was a great success. Barbara and I opened with the opening chorus speech from Romeo and Juliet (our Theme for the WillytheShakeandSpeakBox) "…and from the fatal loins of these two foes....Is now the two hour traffic of our stage…." "Not really," I said, "sort of an abstracted version…" and so the show ensued…with verse sprouting forth from the WillytheShakeandSpeakBox and some glorious talent taking the Shakespeare Challenge related their songs to characters or recited sonnets and monologs….but R and J indeed flavored "our two hour traffic.

The Hal Blankenship Award was given to the wonderful actor John Newton Reeds. The October 28th Award went to Jerry Scott. We will be back in January, we intend to keep it going.
Favorites:
J. Michael Reeds performed Speak the Speech I pray you…

John Newton Reeds presented us with The Tempest…

Judy Gallagher continued from the previous Soiree as one of the witches...very funny!
Our Juliet's were in fine form with Kathryne Langford, Janine Ullyette, Barbara Mundy, Carolyn Ferenzci. Barbara performed Juliet and me, Constance in King John.

Edie Stokes also provided graceful comic touches as always/
Corky Romash -- a blessing!
Gilbert Weiss, Lanny Blaustein and Richard Cramer contributed very Shakespearean song choices. Richard in bawdiness and Lanny and Gilbert in magnificent tone, not that Richard doesn't sing in fine form, but he is a great comedian!
Courtney Everette brought us a terrific Titus Andronicus
And our Michael Fairbairn, also in glorious voice, contributed Tybalt.
And the romance of Paul Craffey fit perfectly!
Dear Jerry closed with the final Prince's speech….
…Go hence, to have more talk of these sad things;
Some shall be pardon'd, and some punished:
For never was a story of more woe
Than this of Juliet and her Romeo…
And then, as it was Memorial Day, we all sang God Bless America.
Everyone stood spontaneously. It was fabulous!
God bless our service men and women!
Barbara and I were very happy as we had many of the crowd from Ruby Fruit in the audience and it was nice to see them again. In December we both are involved in Christmas Events. Barbara is doing the Al Carmine Christmas Rapping's down in the Village at the Judson Church, and I will be returning to the Don't Tell Mama stage for Bronwyn's Christmas Show with A. Michael Tilford, Saadi Zain, Kenneth Green and Bastard Amber. My show is Friday December 18th at 7:00 PM.
J. Michael Reeds finished his last Road Trip on November 13th and it was the best ever! Great audience as well! He is a wonderful performer and presented a great show which he was letting himself enjoy! Sooo nice...

Stay tuned for another Shakespeare Soiree in 2010!
This week I also went to a conference. The keynote speaker was Thomas Lynch, a poet and funeral director from Michigan. The theme of the conference was "The Same but Different" and addressed the difference in religious traditions in dealing with death and the dead. A monk spoke on the desire of Buddhists to not cry or touch the body when a person dies as this interferes with the spirit leaving. A Muslim chaplain spoke of a need to say a particular prayer at the moment of death that assures entry to paradise and that this is a reason why Muslims may not want morphine…rabbis spoke of work as hospital chaplains and the role of women and men in dealing with the dead in the Jewish tradition…
Thomas Lynch represented a more Christian catholic perspective and yet all addressed the interfaith similarities and how all cultures struggle with acceptance with grief and anger and the need to feel grief and mourn the dead. It is my understanding that November is the month for palliative and hospice care. In the Catholic tradition it is also a month to honor the dead. November begins with All Souls and All Saints. It is also the month of Thanksgiving. In my life Anita O'Day died on Thanksgiving morning. I will always be grateful that I was somehow blessed to know her those later years. And there are others to be remembered gratefully. The beginning of the Holiday season is as time goes on tempered with thoughts of those loved ones who are not with us, those who have died.

As the conference opened a palliative care doctor spoke of the sacredness experienced as a young intern when first she witnessed a birth. She also spoke of the same sacredness as she witnessed her first death. Lynch spoke eloquently of the profundity of the time to mourn and bury the dead; that society tends to push the dead away not wanting to feel our own mortality by not facing mortality of our loved ones. Parents say they don't want to burden their children and people want celebrations of life instead of memorials and funerals. Lynch states humorously that his kids had burdened him now it's time for me to burden them. His point though was more that it was a solemn duty and needed to be done. Death needed to faced openly and the dead need to be honored with a proper passage "to get both the living and the dead where they need to be." To face death is necessary to healing; to continue life.

I don't know. As some know I work as a palliative care social worker when not out on the Singing Circuit. I have often struggled to keep these worlds separate and yet this is kind of foolish and egotistical in ways I can't explain. When faced with questions of spirit and faith and life and death, my art which I define as the ability to be know and express oneself through work, through theatre, the need for compassion and poetry…that channel for spirituality, that art is strengthened by this awareness of mortality, our imminent death and our present life. When the anxiety gets to be a little too much…I have to take a deep breath and sing.


NOVEMBER 8, 2009
It's been so long…the exigencies of performing arts and my hospital work have kept me really busy...barely time to reflect and report…which is something of a problem when one has a show to promote, or several…

The Shakespeare Song Soiree (November 11) and Bronwyn's Christmas Show (December 18), and the work of my dear friends including Jay Michael Reeds (November 17) all at Don't Tell Mama, and others…so, sorry I ate that cheese sandwich and here goes…
Theatre:
Wishful Drinking, Carrie Fisher -- Terrific!! I would say this was the best one-person show I've ever seen but I don't want to forget Julie Harris in the Belle of Amherst, but then again apples and oranges…
Memphis: thoroughly enjoyed. Terrific dancing and singing, and a story of content.
Emperor Jones and Night in November -- both a tour de force for actors John Douglas Thompson and William Lyons, respectfully...totally different cultural experiences and both relevant to Irish ethos…I love the Irish Rep.
Bye Bye Birdie: Yea!!
Finian's Rainbow: Wow!! Speaking of Irish Ethos, I first saw this two years ago also at the Irish Rep. So great for our Terri White...Kudos!
And On The Singing Circuit:
I saw for the last few times Trudi Mann at Butterfield 8 although we all know she will rise again, and have checked in several times at the Iguana with Richard Skipper and Dana Lorge, not to mention Dan Daly at Stonewall, Franca at Uncle Charlie's, and A. Michael Tilford at Marie's and Jesse Luttrell at La Mediterranee.
Great Cabaret:
Maureen Taylor at the Metropolitan, always classy, beautiful singer…
Franca Vercelloni at The Duplex in Practically Broke - a dear genius.
Eadie Scott, directed by Collette Black at Dont' Tell Mama, very smart and cool….
Phil Levy…jazzy baby at Gizzy's…

On October 28 we had our first Happy Hour Shakespeare Song Soiree. This is co-produced by Barbara Mundy and me, with Jerry Scott at the piano. As this was Halloween week, our theme was Macbeth.
Dear Judy Gallagher played one of the witches with Barbara and me. Michael Fairbairn and Richard Cramer were commanding as Macbeth in monolog and song. Other participants who took-up the Shakespeare challenge were Louisa Posner, Edie Stokes, John Newton and Jay Michael Reeds, Carolyn Ferenczi, Scott Albertson, Janine Ullyette, Kathryne Langford, Henry Dee, David Schuller, Mischa Kischkum and Joan Jaffe.
Mischa composed music to a sonnet and David presented a powerful Lear…also sang beautifully…Joan and Luisa brought forth Shakespearean humor…Scott, Kathryne, and Janine brought forth sweet Shakespearean song. Edie, always lovely singing and gracious, Carolyn touching and with always the poetry of Henry Dee…fitting perfectly in the Shakespeare Soiree.

We were graced with John Newton, a Shakespearean actor (Shakespeare in the Park, Great Lakes Shakespeare) performed sonnets and read a touching letter written by his son, Jay Michael Reeds as a young lad having seen his first Shakespeare play, commenting on the amount of people who die in Shakespeare. Very sweet.

J. Michael Reeds then blessed us with Julius Caesar and song. Barbara and I held up Lady M for the group and Jerry, who brought out Macbeth's head on a platter, received the Hal Blankenship Award. This award we will give out at each Shakespeare Soiree to an artist who demonstrates an artistry, kindness and commitment to our community, in honor of Hal Blankenship, an Actor's Actor, who died of cancer September 2, 2009.
I haven't even mentioned my mad art class which helped in the inspiration for the WillytheShakeandSpeakBox. There was Shakespeare verse for all from the Scottish play. Every participant would draw verse from the box. Another time for discourse on the MadArt Class…but it is a bit of a nonsequitur in my life that has cheered my soul. It seems I'm a natural at abstract art…no surprise there!
I was inspired by the Jasper Fforde Thursday Next Novels, particularly "The Eyre Affair," in the creation of the Shakespeare Soiree and particularly the WillytheShakeandSpeakBox. These novels present a literary world in which Richard III is treated like the Rocky Horror Show, and at airports and train stations one can drop a quarter in a machine (A WilSpeak Box) and out comes Shakespearean verse to help one through the day.
In all my many years as a community arts director with the homeless or 'at risk' youth or acting out children, periodically I would bring out Shakespeare. Always it was enjoyed. My people loved saying the words. It didn't matter that it was perfect. It was more of the process and the poetry that seemed to calm and excite. So, I just thought, certainly couldn't I do this with my artist friends in this community? I myself have a need to hear and perform a little Shakespeare and, of course, it is all about me.
As many of you know, this past year the Performance Salon that Barbara Mundy and myself ran with Jerry at Ruby Fruit closed and we had promised our following that we would come up with a new venue, which we hadn't. So, inspired by Mr. Fforde, I thought this would be a great way to close out the year. I am very grateful that Barbara Mundy is helping me co-produce this event. It is nice to be working together again. We won't have an event in December as my Christmas show will be at Don't Tell Mama, on December 18 Barbara is doing Christmas Rappings at the Judson. However in the New Year…I will find a way for this to continue…more to follow…
My next update will have more details…Peace and Blessings…Hope to see you at the Shakespeare Soiree on November 11. Oh, the theme for the WillytheShakeandSpeakBox is Romeo and Juliet. One does not have to have a sonnet or mono from the play but perhaps one could relate a song or two – however, just come. It's all about Love and Loss and there isn't much in the American Song Book that isn't. Any and all Shakespeare and song is welcome!!! FORSOOTH! Please make reservations 212-757-0788!
09/09/09
I've been on "the down low" as the kids used to say...maybe they don't say that any more….as I've been working with jazz guitarist and songwriter Ray Rivera…in Sheepshead Bay…it's a "trip"…a worthy trip...gentle jazz…our new CD's working title is "Old Fashioned"…I am singing two of Ray's songs…and not going to my old haunts… miss the Iguana and some of my favorite piano players …A. Michael Tilford…and Jesse Luttrell and James Michael Royce at New World and Franca….I will be back…. I am spending 9/11 in Pittsburgh, a rare visit with my brother.
We lost Hal Blankenship this week. Our prayers and hearts go to Joan. Hal was a great kind person and wonderful artist. I knew Hal in the 70's as he was always such a presence at Actor's Equity, then we reconnected on the singing circuit maybe ten years ago. It was when I first ventured to sing and Trudi Mann's open mike at Cleopatra's Needle. I sang "Waters of March" and he approached me with that same enthusiastic warm greeting. He remembered me from those early days, said it was great to hear me and introduced me to his wife Joan who then was only doing comedy, not singing as much. Hal was a very successful working actor who found the love of his life with Joan Jaffe. They worked and played together so well. Joan and Hal performed their own show around town a lot, which I was honored to see, and they also always supported mine. They were in the movie The Savages, singing in their act, a wonderful accomplishment for both. Last year they were hosts at the Happy Hour Salon as well as more recently at the Algonquin Salon. I saw Hal just a few weeks ago at the Algonquin and perhaps a month prior at Joan's solo show. He was very frail but still a happy warm greeting. He always made me feel that he was indeed glad to see me.

I had been carrying Joan's card with me the past month as I knew they were having a hard time due to Hal's failing health and I wanted to lend support. Regrettably, I didn't call but as soon as I heard of his death, I called. Joan and she said that he was in a home hospice program and the last couple of days he was at Calvary Hospital in the Bronx. Joan said he suffered great pain and although his passing is a terrible loss she is happy his suffering is over. Joan praised the hospice program and said she had wonderful support from them. It's good to know, and her best friend has accompanied her to Virginia. Dear Hal, rest in peace.

This past Sunday at the Algonquin, Peter Napolitano announced Hal's death and instead of a moment of silence we gave Hal a standing ovation. I am sure there will be many more memorials and tributes to this wonderful actor. He is being buried in Virginia and when Joan returns the memorial will be planned.

Speaking of the Algonquin…Dana Lorge did a terrific job as host…I have grown quite fond of Dana…who is a real show biz kid…and only 27!!! "Of a Certain Age" was the theme. I did the Grandma's Song from Billy Elliot, which I really love singing -- such a good story song…talked to Roy Sander who agreed that in the show the choreography upstaged the song and really didn't make a lot of sense…handsome young men dancing with chairs...I think it was lifted from the repertoire of Pilobolus…the chair dancing…also we conversed about class struggle, Robert Parker and Jasper FForde...I love Roy Sander…Also in this conversation was Janice Ashby…her card said she is founder of Eco Africa Social Ventures...very interesting...she delivered a very funny, smart parody to the girl who can't say no…Craig Pomranz sang beautifully -- his new show is coming up at the Metropolitan Room on September 9, 16 and 27 at 7:30. Helena Grenot sang French… very impressive…her show is October 9 and 16 at Don't Tell Mama at 7:00…Peter Napolitano read his NY Times essay about his mother, he is very touching…I heard him read it on Mother's Day...but his performance was particularly on target this day...Mark Janus plays for all happily...Corky sang Zing with zing…Corky is 80-something and is quite remarkable and she is doing her show at Caterina's.
The previous night I was at Caterina's with Jerry Scott and company...Richard Kramer and Barbara Mundy…Barbara and I decided to revive the HAPPY HOUR SALON on Wednesday, October 28 and November 11 from 6:00 to 8:00, with Jerry Scott at the piano...it's time to brush up on your Shakespeare as the directorial concept from yours truly will be SHAKESPEARE. We are changing the name to THE HAPPY HOUR SHAKESPEARE SONG SOIREE…not to be confused with other Salons about town. There will be special guests and open mike slots. Sign-up begins at 5:30. $10 cover. Inspired by a Jasper FForde novel…we too will have a WilSpeak Box and guests will present a Shakespeare sonnet or monologue. Those who are in open mike slots can do a song or a monologue but all will be asked to read a quote from WilSpeak. I think it's time to hear more Shakespeare and the original village salon was always intended to have poetry and acting…but tended to be heavy on singers…this is a simple way to bring out the actor….I think Hal would like this.

Happy to catch the close of "9 to 5"…what a happy show…Alison Janney was great, as were Stephanie J. Block and Megan Hilty...and it's wild to see the 80's as a period piece…don't know why it's closing...so much fun!
Also caught Eric Michael Gillet's show at Feinstein's on September 2. He is really a wonderful performer...and generously shared the stage with his young students. Earlier that evening I listened to Harold play at La Mediterannee...a beautiful pianist…the melodies flow seamlessly into each other...a stream of cocktail hour consciousness...
The previous Sunday, 8/30, I joined Trudi Mann at Butterfield 8…whenever I just want a certain comfort I find this crew…Judy Gallager, joyful dancing…Peter Kyle who is becoming quite a singer…as soulful as dear Henry Dee…Sonya Perkins sang beautifully, that great Anita classic…I have a soap dish but I ain't got no soap…also a treat to hear Joe Gimble swing Fly Me To The Moon…and my ole buddy, Ken Greaves who is about to release his CD..

But before I go…Last night I saw what's gotta be one of the best performances I have ever seen…NAPOLEON MURPHY BROCK who sang with Frank Zappa, maybe even the best performance! Such energy, sheer brilliance!..plays the sax, the flute, sings complicated Zappa lyrics brilliantly with a magnificent, could have been an opera singer voice. With a name like Napoleon I guess something grand is expected but my heavens… I could not believe this guy! I had seen tapes of Zappa shows with him from 30 years ago, and the voice was unmistakable…I couldn't believe I was seeing him and his entertainment skills are extraordinary. He made everyone happy…on stage and off. Such a powerful performance, I can't say enough. He danced on a crowded stage, 17 pieces to the orchestra. They all played brilliantly. I was also thrilled that the only female on stage, Barbara Sefferelli, I knew. She plays bass saxophone. I know her from Birdland. She too did a great solo…and Ed Palermo, such a nice man and how wonderful that he continues to play Zappa's work. Really terrific musicianship from everyone on that stage and for me an extremely surprising night!!

This was the Ed Palermo Big Band at South Paw in Park Slope, Brooklyn. I had gone with my dear friends Susan Kille and her daughter, Lucy. They knew Ed but they weren't familiar with Napoleon…I just knew he had to be the same guy…WOW… Zappa, of course, is such a genius...and particularly for finding performers like this...Apparently Napoleon Murphy Brock was playing in a club in Hawaii and he discovered him 30 some years ago and I saw him last night – truly, again, one of the best performances I have ever seen!!!
But I gotta get ready to go to PGH. I will be there for 9/11, the first time out of town but it is right this time…I will be back at the Algonquin on Sunday as my friend Adam Shapiro is hosting. Dear New York…we will never forget…love and peace…


AUGUST 23, 2009

"Hello It's Me"…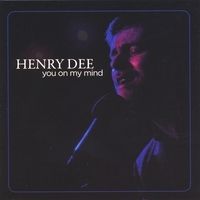 It's a rainy Sunday, a gentle backdrop as I write this…memory of the past few weeks….so much happens so fast…
I am listening to the wonderful Henry Dee's You On My Mind, his beautiful debut CD. Henry is …tender...honest. His sophisticated stylings of 70's folk-rock are both gentle and powerful. Broc Hempel's unique arrangements, with cool organ colorings and trumpet, add a new dimension to the great selection of tunes.

It is also a treat to hear the background vocals of Esther Beckman. My favorite songs are Hello It's Me, Baby I Need Your Lovin' and Safe in My Garden. Henry's version of John Sebastion's Darling Be Home Soon is just perfect, as I'm thinking of Woodstock this August anniversary. You on My Mind captures points in time that provoke memories and emotions of summer days past, and of all seasons. I remember when Henry and Peter first came to NYC, and Henry sang at Trudi's Sunday Open Mike at the Triad… as he sang You're Going to Hear From Me, I remember thinking "this is a poet." Henry Dee's is a unique voice and You On My Mind is a beautifully produced work! Congratulations! Both Rick and I love this CD…and to have our names in the booklet is doubly-thrilling!

Heavens, it is just nice to be home…listening…writing…reading...

Speaking of books…I read Teri Coyne's The Last Bridge. It was a fast read. Teri is quite a story teller. There is an authenticity to the story and, thank heavens, some redemption. As reported earlier, I attended the opening reading. Teri at that time stated she changed the ending after collaboration with her publishers…I am curious to know more. Regardless, I thought it great! Now I am on my second Harlan Coben book. Every now and then I eat mystery detective-type novels…I know I am escaping but whatever…the subways are so much more enjoyable that way…

This past Friday I saw Jerry at Caterina's…Joyce Creatore, with Luigi, was there and sang I Remember You…I was also at the Algonquin Salon on Sunday the 16th and sang one of my favorite Alec Wilder tunes -- Did You Ever Cross Over To Snedens…Therese Geneco was the host...powerful as always…
Last night it was the Rose's Turn Anniversary Party at Stonewall…SO MUCH FUN…TO SEE EVERYONE!!!...I've been on the scene at 55 Grove when it was the old Duplex…we all miss Rose's Turn so much… Sorin was there, and congratulations on your remarkable and brave recovery (and Thelma too!)…AND HE SANG! And of course the returning heroine TERRI WHITE …back to Broadway with Finian's Rainbow…I saw Terri as well at the Oak Room this past Thursday. She was the special guest and she was outstanding! I was honored to "accidentally" open the event with James Horan at the piano and Chuck Hancock on sax…keeping in my gentle jazz mode…My Shining Hour and Bewitched… So many great performers were there -- Claire Cooper, Michael Dion, Kim Lee, Michael Isaacs, Rainie Cole, Joe Ardizonne, Charles Major, Michael Perry…It was so great to see everyone again!
Speaking of the amazing Trudi…open heart surgery and she is back at Butterfield 8 on Sunday, August 9th -- a great lady for sure!!... always there for performers! I heard the magnificent sounds of Gilbert Weiss…Sonya Perkins…Paul Craffy…Judy Gallager… Peter Kyle and, of course, my dear friend Henry Dee…Trudi is the master of the Open Mike, creating a model for many of us. What is great about Trudi is that she is so equitable -- people come in and sign-in and they go in order, and all get to sing, as time permits, accompanied by John Delfin and Tom Hubbard…there is no secret....no surprises... as special friends come in and the singers get bumped for friends and maybe not even a chance to sing...Our Happy Hour Salon -- Barbara Mundy and me -- at the village bistro Ruby Fruit was based on this model…everyone got their chance to sing...thanks as well to the Great Scott, as in Jerry…I will find a new venue soon but have been in rehearsal with Ray Rivera on my new CD project, Old Fashioned. I am so pleased to be working with Ray, a true jazz legend!
So nice to see Jerry again this past Friday at Caterina's…also earlier John and I visited Franca and Company at Uncle Charlie's on East 45th…a sweet, sweet happy hour event…Truly great to hear Lanny Blaustein's beautiful voice again, and Franca is one of the most generous piano players in town…what a talent! I saw her one-woman show at the Duplex…great...and she is helping me with Ray Rivera's Sadness and Sorrow, a new tune which I will record on the new CD, but my learning curve is such that I have to sing it in public first…
At Caterina's I sang songs from my Speakeasy CD -- Manhattan and I'll Get By… Jerry was music director, and on Wednesday, happily at the Dana Lorge's and Richard Skipper's Iguana, I was able to perform Mood Indigo with Saadi Zain, who is also featured on Speakeasy…Sometimes I can't believe how wonderful it is to be here in NYC and to be able to go here and there and sing with these musicians that I now have a history with. It is such a privilege and it's wild to have this history. I remember the day when I didn't know anyone, and was afraid to walk into a place and now well, we all do grow up -- don't we?...not that I'm not afraid…or perhaps should be…that's why I test my comfort level….ANYWAY…the Iguana is always a fun night…and it's a new world …!!!
That is what I've been doing lately, exploring new worlds, upsetting my comfort level…I will always visit dear Trudi…but Wednesdays at the Iguana, Sundays at the Algonquin…various jazz jams -- Barry Harris, the Chorus and workshop and my heavens, I finally went the Musician's Union and sang ALL OF ME in honor of my father. These I have frequented of late and am enjoying meeting and hearing other performers and singing in new settings. The Algonquin, of course, is a beautiful setting. I sat here with Anita O'Day, who often stayed at this hotel. I have the best fun with the guests of the hotel, who so appreciate the art of the singers…Peter Napolitano, Marc Janus and Tanya Moberly do a great thing there…
Speaking of back in the day…when I lived at the Chelsea Hotel, when I first came to New York…I answered an ad for the job of babysitter for a five-year old in the Village…His parents said I was the last person to answer the ad. It had been out for a couple of weeks but the other sitters hired didn't work out…so this wonderful family became a part of my life forever. The five-year old was David Kirshenbaum...who was extremely precocious. He could read very well and he would come on auditions with me and we would sing and make shows (we even had our own holiday - Oh Happy Day!). At one point, his parents, concerned by his theatre obsession, were advised to keep him away from the baby sitter -- no matter…it was beyond my influence…his passion was his own…and happily his latest show, Vanities (words and music), was at the Second Stage and I saw it during its last weekend on August 6th…Yeah DAVID!…YOU ARE GREAT!!! I thought the music wonderful! Congratulations!!! OH HAPPY DAY!
My dear friend Joe Franklin and I went to a sad event. My friend Joanne Burns' sister lost her beloved pet Rosita, and there was a wake for Rosita at a funeral home on the lower East Side. I had never been to a wake for a dog. This beautiful, little dog was laid out surrounded by hundreds of her toys and picture books of her over the years… it was extremely touching… Love and sympathy to the Granello family.
I am concerned about Caster Semenya, the South African runner who may be disqualified due to sex…too many Y or SYR chromosomes or androgen levels, whatever…so many questions as to nature...nurture…biology and the X and Y part of it all is very, very complex…anyway this is analyzed I feel terrible for her. I am sure she never thought her sex would disqualify her, yet this opens up so many other relevant issues about sexual orientation and gender. The other horrible political concern I have is this conservative right wing anger in the present health care debate with talks of death camps. This is awful…I know what happens in hospitals to the frail elderly kept alive with no quality of life…no dignity in dying…I believe so strongly in palliative care and I can't believe people are so manipulated by the conservative republican's backlash.
Speaking of the X and Y of it…on Friday August 14th John O'Leary and I saw The Tempermentals by Jon Marans, presented by the Barrow Group. This play is pre-Stonewall and tells the history of the first gay rights activists Harry Hay, Rudi Gernreich, Chuck Rowland and others. It takes place in the early 1950's. The audience was packed. I was one of maybe five women, mostly older crowd. The play was very well done, well acted, an engrossing story, and I didn't know anything about this important history. However, when each character was introduced at the end of the play, there was not too much applause for the individuals…my friend Chris at Marie's say this is "gay shame." Curious.

AUGUST 5, 2009
Monday I attended Barbara Porteus's Don't Tell Mama Show – cool, hip, lovely...with Barry Levitt at the piano…also cool...great show!
Tuesday went to Teri Coyne's book signing for The Last Bridge, not enough room in the bookstore for all her fans. Very exciting. I bought copies for me and my little sister.
Also saw Terese Genneco at the Iridium. Wonderful show, also very wonderful to see the Creatore's (songwriter/playwright Luigi and former Chordette Joyce). Joyce brilliantly and touchingly sang My Funny Valentine.
Wednesday once again I visited Richard Skipper's and Dana Lord's Iguana Open Mike..with Barbara Porteus and Helena Grenot (another fine singer!). I sang I'm Late from Alice in Wonderland…I was happy to sing...many singers and special guests and not everyone had a chance to sing…a fun scene. Congratulations Richard and Dana!
Thursday John and I saw the play Slipping at the Rattlestick theatre on Waverly Place, west of Seventh Ave. South. I think the heat got to us. This was one of those extremely oppressive suffocating days and I couldn't figure out where the other part of Waverly was. We stopped in Marie's for some air conditioning and it was also Chris Morrison's Birthday Party. W left with directions to return to Julius's and take the other direction which we did and found the theatre. The play was an hour and a half, no intermission…teenage angst over orientation and other things. I thought it terrific, but the cast a tad old and mind you, they were all beautiful young people but the reality would have been heightened for me if I saw teenagers in the parts. I will have to pay attention to Rattlestick productions.

Back to Marie's and Chris's party…wall to wall people. Happy Birthday Chris!!!
Friday went to sing with Jerry Scott at Caterina's but he was on vacation, so a quick stop over to Ernesto at the La Mediterranee…Steve Lowenthal at the piano sang a couple of tunes before home…
Saturday -- two dance classes…my friend Susan Stoltz is helping me edit a show…most of the weekend.
Sunday stopped in the Spring Street Lounge. I'm sitting at the bar. It is a raining, teeming Sunday. I tried to go to Old St. Pat's, but it was too late. Communion was over…oh well…a little wine…the lounge is down the street. Couples walking, some with great big umbrellas, others in plastic bags. A beautiful young couple who know they look even better soaking wet have no umbrella as does a wheelchair bound Vietnam vet in baseball cap. His partner doesn't bother to cover him with her umbrella – he would reject it. What prompted me to make notes was a couple who walked by, a very tall man and his partner. I suspect a marriage. They were in t-shirt and shorts and shared a large umbrella and they were very joyful. I wanted to remember them and the little girls age 10 or 12 clutching each other under umbrellas in pink flowered rain gear. I think of ee cummings…."and the world is puddle wonderful."
So I work more with Susan editing …Sing with my friend Jim Allen and singer Jimmy Page at Marie's. Then visit the dear Dan Daily at Stonewall. Michael Fairbairn and I sang several tunes. Dan is one of the most supportive players around town. Michael sings beautifully. Time to go home…
Working on new CD project with the great Ray Rivera…gentle jazz…keep you posted…peace...


JULY 26, 2009
Wow – after all these years -- a residual check for Senior Trip!

Congratulations to dear Michael McAssey for the National Tour of AVENUE Q -- so wonderful! Just discovered the good news on Facebook (which I am still figuring out!). It is great to keep me up to date. I first met Michael back in the old Duplex days and reconnected through Brian Gari at the book-signing party for the Samuel French publication of Brian's book, Late Nite Comic. I would love to have seen his Edna. I'm sure he was fabulous!! This past Monday I hooked-up with former Radon Daughter Marion Desio and her magical mystery tour at Splash. I had never been there and so enjoyed the musical comedy theatre movie clips!!! Much Fun. If it weren't for Facebook I wouldn't know Marion was in NY. She says I don't use it very well. Then I sang with Jesse Luttrell and Friends at La Mediterranee. Jesse is a real showbiz kid…as Jimmy (also a joy) said while watching Jesse sing…he is "in his happy spot." And Ernesto, the sweet owner of La Med does much to make it a happy spot for all.

Speaking of happy spots, Tuesday I was very very happy to get to the Iridium and see the great Tony Middleton. He was exceptional and looked fabulous in a white-silver tuxedo. Indeed, as Luigi said, he was where he should be with a big band in a big place. I sat with Joyce and Luigi Creatore… truly a blessed loving relationship, I'm always graced to witness. Joyce was the bass in the Chordettes and Luigi wrote Flamingo Court, which just closed and is a famous songwriter (I Can't Help Falling in Love With You, The Lion Sleeps Tonight). Luigi says he met Joyce when he was a record producer and she came in wearing a blue cape and had the job before she sat down. Joyce reached across the table and held his hand and thanked him for bringing her here to the music. Also met the dynamic Terese Genecco, who is playing this coming Tuesday at the Iridum. I'll be there. She knew me from Facebook. There you go.

Then I went over to Don't Tell Mama and sang with Joe Regan which I haven't done since the closing of Rose's Turn. Very nice to see and sing with him again! Wednesday I went to dance class which is a good thing (as it was my one and only) because my goal is 2 to 4 classes a week and yesterday, Saturday, I was going to get two more in but I left the house late and the 2,3 train at Grand Army was closed so then I decided to go to Coney Island and see the sand castles (there was a contest and I usually go to Coney Island at least once a summer) so I took care of neighborhood chores and returned home, changed and then went in the opposite direction to the F for Coney but it changed to a G and I didn't know and I got so frustrated waiting underground that I gave up and didn't get to Coney and returned home again! Rick was thrilled, so among other things we watched the entire new release of the documentary on Anita's life made by Robbie Cavolina and Ian McCrudden. It's a great tribute to a great artist, beautifully crafted. Anita lived for the music. My congratulations to Robbie.

So many thoughts...I knew Anita in her later years here in New York. She came into my life around the time my mother was moved to an assisted living place in AZ and I wasn't able to see her much. I was with Anita the day my mother died. I had just gotten out of the subway station in Washington Heights. I was to meet her and Robbie. It was Saturday and I got the call. Anita was getting her nails done. Robbie and Anita did their best. It was a very sad, strange day but seemed right with Anita. We went shopping at Macy's.
I am going to go to Barbara Porteus's show this Monday at 7:00 at Don't Tell Mama. I missed the show Friday. On Tuesday is a reading by author Teri Coyne at the Corner Bookstore on Madison Avenue. The Last Bridge has a character named Rucker – Teri is my sister Julie's friend. I must get ready to go to celebrate Trudi Mann's and Joe Regan Jr.'s Birthday at Butterfield 8, then to the Algonquin. Phil Levy and I are collaborating on duets and I will hang out at the Salon and sing...happy day to all!


JULY 19, 2009
This is my first entry …we all know how I am at emailing and Facebook…well it's just another challenge…
This Thursday saw the great Julie Wilson in the Oak Room at the Algonquin and hung out with my friends Helena Grenot and Barbara Porteus, whose show at Don't Tell Mama is July 24th (see you there). I'm so honored to have Julie's quote on my CD. Barbara got to sing (terrific as always!), Helena and I not…oh well, did get our picture with Julie which Peter Napolitano arranged, which was very nice.
Wednesday sang at the Iguana with Barry Levitt. Very nice event. Richard Skipper and Dana Lord were hosts to a host of great singers. Friday finally saw Pilobolus at the Joyce with my friend Father John O'Leary…very trippy. Man in checkered suit and other fashion statements in audience were very trippy too!!! (spiked hair lady). Then I got lost in the subway ending up in Flushing and that was a little too trippy.
Saturday saw my friend Father Joel at St. Boniface in downtown Brooklyn. He said he was startled to see me without my white lab coat and me…him in his vestments. Fathers John and Joel are a part of my palliative care work. John is the chaplain and Joel covers when he is not there and since people are always dying it's so nice to have those about who believe there's "more."
Today discovered my friend Judith Carlin's paintings on her website. A few years back we both took a class at the Art Student's League. Judith has obviously been a bit more consistent. (I still have a locker there). I was in Judith's movies back in her independent filmmaker days. Very impressed with the paintings and the evolution!
I am about to begin my Sunday singing…not sure, maybe the Lenox Lounge, or the comfort of the Village at the day's end….Come to think of it...this is the last Sunday for one of the best jazz pianist on the piano bar scene, Darin Anquoe at Marie's Crisis to play before he goes to Arizona. I must be there. His goodbye party is Wednesday night 9:30.
This Tuesday Anita O'Day's documentary is being released on DVD! Congratulations to Robbie Cavolina, and thanks for the "special thanks" credit -- Rick and I are thrilled!
Also the wonderful Tony Middleton will be at the Iridium, Tuesday. I will be there at 8:00. Hope to see you there.
Take care.